Personal injury
Infantryman discharged with non-freezing cold injury
NFCI occurs when the body's core temperature falls below its natural level for a significant length of time. When someone's core temperature falls too low, the blood vessels constrict which reduces blood flow to the extremities. If there's no immediate treatment, nerve and blood vessel damage can occur, sometimes causing permanent injury. Something as simple as working on exercise in freezing cold conditions without the correct personal protective equipment (PPE) can cause serious NFCI.
19 March 2020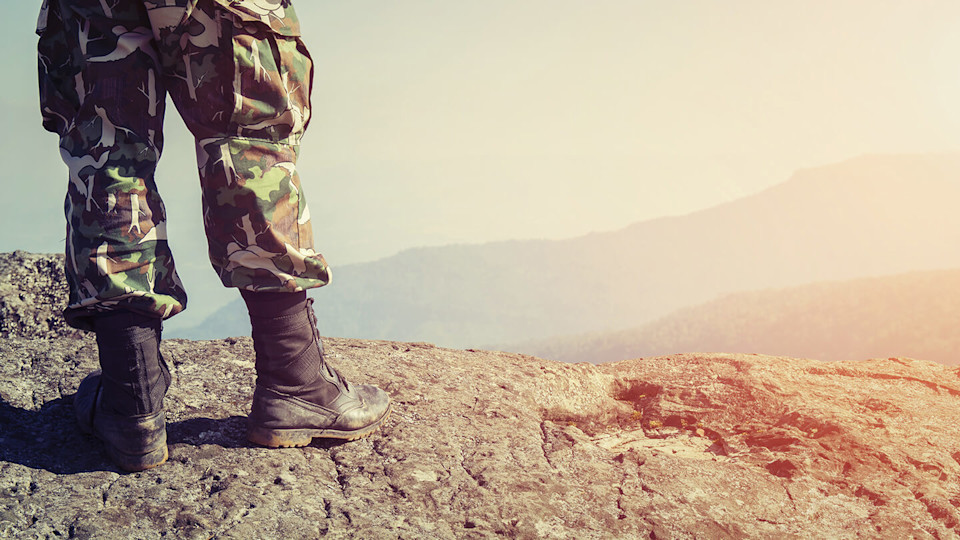 The MOD has a duty of care to protect military service personnel from unnecessary cold injuries. Training and other exercises ought to be carried out safely with sufficient kit and equipment to avoid injury even in tough conditions.
Slater and Gordon has recently represented an Infantryman who was ordered to work on a five day exercise without being provided with the correct PPE.
The exercise was to take place outside in extremely cold weather conditions with sub-zero temperatures as low as -20oC.
A week before the exercise, he was instructed as to what kit he needed, which included standard issue boots and trousers, socks and gloves. There was no mention of the need for insulated or Lowa boots or arctic socks and gloves. He also attended the safety briefing before commencing the exercise and wasn't informed of the risks of NFCI.
Two days into the exercise, he began experiencing painful symptoms in his feet. The pain was so severe that he couldn't stand up properly and was sent to the medic for assessment. He was given painkillers and told to rest, and his superiors permitted him to sit out of one of the exercises. However, later that day was ordered to continue with the exercise and although he continued to complain about the pain he was experiencing, was ordered to 'man up' and carry on.
He struggled on through the pain and when he eventually returned to the Barracks, he was in agony. His Sergeant advised him that he didn't need to go to hospital and that he'd be fine after a weekend's rest. But the pain became so bad, his colleagues took him to A&E. The Medical Officer told him that it was likely he was suffering from NFCI and he was downgraded for seven days.
The doctor also advised that he should be sheltered from all cold or field exposure. However, despite this, he was ordered to carry out additional outdoor duties in cold weather. As a consequence of this, his condition flared up again and deteriorated. This resulted in permanent nerve and vessel damage and medical discharge from the Army.
After being discharged, he managed to get employment doing various work but the jobs were all unsuitable for him because of his injury. He struggled to walk and his feet were continuously painful with pins and needles and tenderness. He had difficulty wearing shoes and his symptoms were worsened by warm or cold conditions.
As a result of his injury, he suffered with chronic pain for which he had to undergo pain management treatment. In addition, as well as having experienced financial problems on leaving the Army, he also suffered with depression as a result of his physical limitations and losing his military career
"This case highlights the importance of full training on preventing, recognising and reporting cold injuries and that personnel should be monitored for signs and evacuated when they report the symptoms" says Rachel Seddon, experienced military lawyer at Slater and Gordon, who represented him in his claim against the MOD.
"Whilst there must be an element of realism, personnel shouldn't be required to undertake excessive physical tasks in inappropriately cold and wet conditions without the correct kit and information."
Giving credit for his residual civilian earning capacity, Rachel went on to successfully settle his claim for more than £500,000 to include a lump sum from the Armed Forces Compensation Scheme and Guaranteed Income Payments. The settlement has allowed him to get further treatment and relieve the financial pressures he was facing on transition back into civilian life.
If you've suffered a NFCI or any other injury whilst in the military, and would like legal advice, talk to one of Slater and Gordon's military experts on 0330 041 5869 or contact us online here.
All information was correct at time of publication.