Medical negligence
What negligent surgery did Ian Paterson perform?
Disgraced surgeon Ian Paterson is most well-known for performing negligent breast surgery. However, he performed many types of unnecessary and negligent operations on both female and male patients. Find out what types of negligent surgeries he performed.
10 March 2022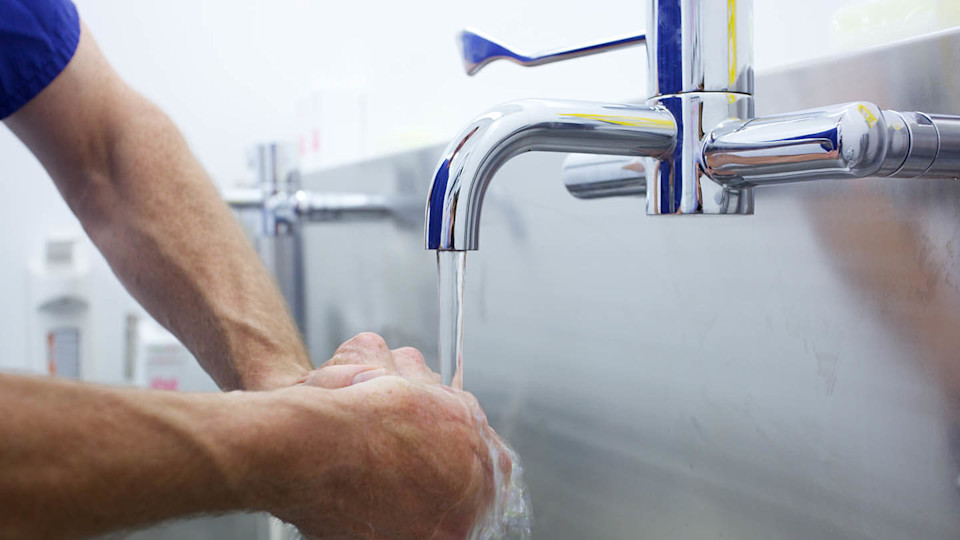 Disgraced surgeon Ian Paterson is most well-known for performing negligent breast surgery. However, throughout his career, he performed a litany of unnecessary and negligent operations on both female and male patients.
An independent inquiry into his malpractice found that several of his patients had incomplete, or unnecessary treatment. And in some cases, his surgeries tragically led to long-term health issues and could possibly be attributed to some deaths. In accounts published in this inquiry, it was even found that he had performed surgeries or procedures for which he was not qualified, and others that he was explicitly told not to perform.
Standard and cleavage sparing mastectomies
One of the most dangerous procedures Ian Paterson carried out regularly is what he referred to as a "cleavage sparing mastectomy". This procedure is not a recognised practice. Instead of completely removing all breast tissue as is done in standard mastectomies, Paterson would leave some tissue behind to allow women to keep their cleavage. He was quoted to have said to one patient: "women like a bit of a cleavage" and that many women "don't feel like a woman following breast removal". The reason this procedure was so dangerous is because leaving any tissue behind could lead to a reoccurrence of the cancer.
Other mastectomies he performed were found to have been unnecessary and in some cases it was proved that the patient had never had cancer in the first place, a devastating and life altering revelation.
Lumpectomy and tissue removal
Former surgeon, Ian Paterson would also carry out frequent lumpectomies (removal of lumps) and tissue removal from the breast, back, chest and legs, advising patients they were precancerous or cancerous.
However, the lumps and tissue were often found to be totally benign and should have been investigated with a simple biopsy, a much less invasive way of determining the composition of abnormal tissue.
Biopsies that caused harm
In several accounts, Ian Paterson's biopsies caused harm. On one occasion, Paterson punctured a patient's lung and tried to blame the patient's slim frame for his error.
Allowing an unqualified surgeon to operate
One particular patient who had had a double mastectomy was worried that the operation had only lasted a few hours, and suspected she had not been operated on correctly. She found out later that Ian Paterson operated on one breast while he allowed an unqualified trainee surgeon to operate on the other.
Colonoscopies
Ian Paterson performed a number of unnecessary colonoscopies under general anaesthetic. He would often perform unnecessary biopsies during these procedures. One patient recounted having 14 colonoscopies performed by Ian Paterson over a nine-year period. He also operated to remove what he described as a "distressed" area of the colon. The invasive procedures left the patient with serious health problems, and they were proven to be completely unnecessary.
Incomplete surgery
One patient recounted having to be rushed back to theatre after an operation by Ian Paterson due to heavy bleeding. It turned out she had haemorrhaged as he hadn't tied up one of her veins.
Paterson also operated to remove gallstones on one particular patient, who then experienced stomach pains, and later removed a bile duct. The patient was later readmitted to hospital with a blocked bile duct. She was then told the blockage was caused by one of the gallstones remaining from the original operation and this resulted in sepsis.
Hernia surgery
Ian Paterson performed a number of substandard and unnecessary hernia repair procedures. These procedures often needed to be repeated a number of times resulting in pain, infections and long term symptoms. One patient had seven groin hernia procedures over a 20-year period. He said that that each operation done by Ian Paterson "went wrong". He said the benefits of the surgery lasted just 12 to 18 months, after which the "muscle burst through again". He wondered if Paterson purposely didn't operate correctly to ensure he returned for further surgery as a private patient.
Vascular surgery
Ian Paterson performed vein stripping procedures which were unnecessary and left a number patients with long term difficulties with pain when walking and requiring further surgery.
Ian Paterson performed other types of vascular procedures. He unblocked an artery in order to improve one of his patient's hearing. However, the patient's hearing did not improve after the operation, and his voice became faint and squeaky as a result of the procedure.
Unnecessary chemotherapy
Ian Paterson is said to have prescribed chemotherapy on patients who later discovered it was unnecessary.
Unnecessary tests
In other cases, surgical treatments and diagnostic tests Paterson performed were proved to be entirely unnecessary, and performed without any clinical justification. The inquiry also heard accounts of patients having repeated surgeries and tests.
What's the current position?
As a result of the inquiry, Spire Healthcare have been recalling former patients of Ian Paterson, of which there's an estimated 5,500, and they've set up a new fund to compensate those affected.
Slater and Gordon led the original compensation fund which was secured at £37 million, and has now been asked to manage the new fund.
Ian Paterson performed a significant number of surgeries, from breast surgeries to vasectomies and from those coming forward, we're finding out more and more all the time about the pain and suffering he caused to so many individuals and their families.
Ian Paterson has never admitted why he carried out such negligent practice, but there's no justifiable reason for the damage he inflicted on the lives of countless patients and their families. That's why we're committed to securing justice for anyone who has been treated negligently.
If you've been recalled by Spire Healthcare, or you were a patient of Ian Paterson and believe you should be recalled, regardless of the treatment or surgery you had, contact our experts by registering your details today and one of our specialists will be in touch to talk to you in confidence.