Personal Injury
HGV driver gains compensation after foot injury
Our client suffered from serious injuries after suffering a workplace accident. Learn more about how our accident at work solicitors helped him gain compensation.
02 December 2022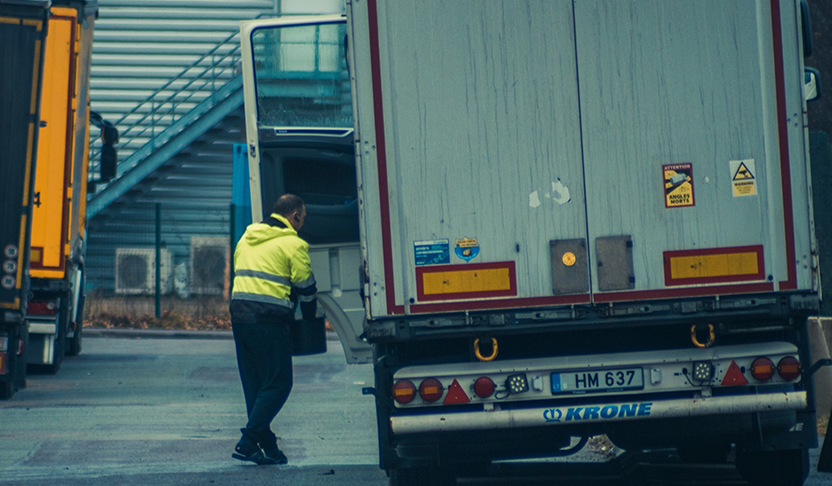 Our client
Our client, Rob*, was 47 when he suffered from a serious crushing injury to his right foot after he was involved in an accident at work. The client was operating a HGV when he removed the straps and was about to drive the machine off the flatbed. There was a 150kg bucket strapped to the forks and to the flatbed of the HGV. As he was making his way to the machine, the bucket moved under his weight and onto the client's right foot. The bucket moved because it had not been properly secured on the flatbed.
As a result of the workplace accident, Rob suffered a permanent and severe injury to his right foot, including fractures to the base of the second metatarsal, medial cuneiform and medial sesamoid with thickening of the Lisfranc ligament.
Scans showed that unfortunately, despite his young age, Rob had developed significant arthritis in the joint. His ongoing symptoms are permanent, and Rob has also suffered psychologically as a result of the accident.
How Slater and Gordon helped
Rob reached out to Slater and Gordon's personal injury lawyers to discuss his options. He then started working with Sinead Ducrotoy, one of our specialist serious injury solicitors.
This was a straightforward claims process, made easier by a speedy admission of liability. Following the admission of liability for Rob's accident, several medical reports were obtained from an Orthopaedic Surgeon and Psychiatrist which addressed the client's ongoing symptoms, further treatment and long term prognosis.
Rob was made redundant as a result of the accident, so Sinead and her team argued that his loss of earnings should be part of the claim, especially as Rob is no longer able to be an HGV driver, and has had to take a lower paying job.
Before the case went to court, our experts were able to negotiate a settlement through the process of offer and acceptance. As part of the claim settlement, Rob was provided with both a significant financial settlement of £120,000.00. This included a sum in respect of the fact the client would be at a significant disadvantage on the open labour market.
The settlement also allowed for the fact that it was likely that the client would require ankle fusion surgery in the future. At Slater and Gordon, we're committed to making rehabilitation available to all our serious injury clients, by pursuing early interim payments whenever possible, and by making the cost of rehabilitation a key part of the overall compensation settlement.
How can Slater and Gordon help you?
We pride ourselves in doing what's best for our clients. If you've been involved in an accident at work, you can contact one of our personal injury solicitors,who will help you through the process and answer any questions you may have.
The majority of our accident at work claimsare on a no win on fee basis, so there is no financial risk into finding out if you have a claim. Even if your claim is unsuccessful, it still won't cost you anything.
To find out more, you can call us 0330 041 5869 or you can contact us online.