Abuse cases within the police force and the rights of the victims
David Carrick, a former armed officer within the metropolitan police force has pled guilty to over 49 offences following an initial complaint disclosure.
26 January 2023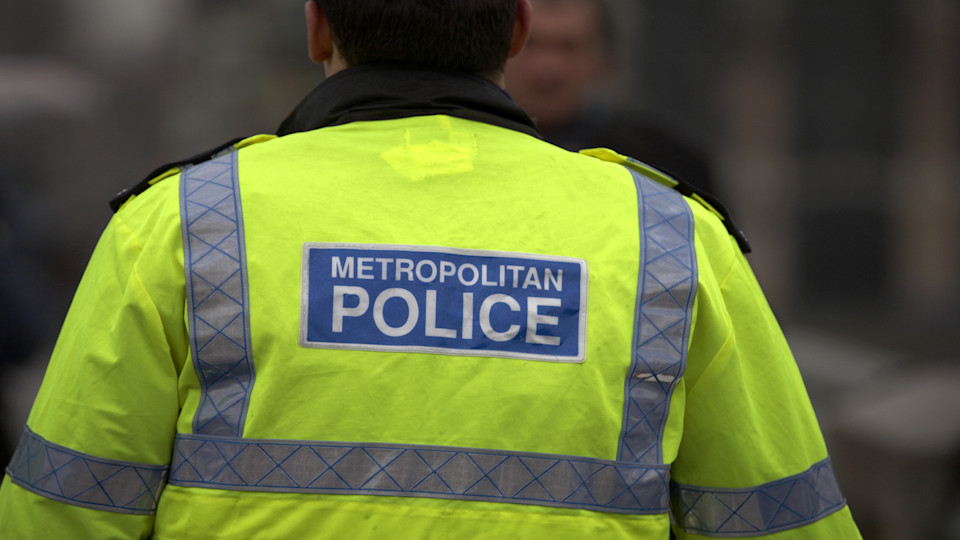 "It's clear that standards and culture need to change in policing."
David Carrick, a former armed officer with the Metropolitan Police, has made UK headlines for his shocking abuse against women which spanned two decades. Carrick pleaded guilty to 49 offences against 12 women which included charges of rape, sexual assault, and false imprisonment.
Carrick had pleaded guilty to 43 charges in December 2022 and admitted to six further counts on Monday, 16 January.
The Metropolitan Police is the UK's largest police force. It serves more than eight million people over 32 boroughs in Greater London.
Carrick's abusive crimes were exposed when one woman came forward to report him in October 2021. Following the initial complainant's disclosure, further victims were empowered to come forward to report abuse by Carrick. Carrick served in the same elite protection unit as Wayne Couzens, who raped and murdered Sarah Everard in 2020 whilst a serving Metropolitan Police Officer.
Home Secretary, Suella Braverman, said the incident "represents a breach of trust," and "it's clear that standards and culture need to change in policing."
Sir Mark Rowley, Commissioner of the Metropolitan Police, said "we have failed. And I'm sorry. He should not have been a police officer." Carrick was entrusted to protect the public as a police officer, but instead used his position to control and abuse women for decades.
What are the police doing to change this?
Criticism has been building over a number of years of the way the Metropolitan Police has handled rape and sexual abuse cases and the potential number of perpetrators of these crimes which may be serving police officers themselves. An internal inquiry has identified over 1,000 allegations of sexual abuse and misconduct against hundreds of Met Police officers.
A new unit has been created to identify corrupt officers and therefore more horrific cases may come to light. The rise in potential sexual offenders in the Metropolitan Police Force are proving it's not simply 'one bad apple.' It is likely systemic issues with the recruitment, vetting, training, whistleblowing procedures and overall culture within the force that needs to be addressed to restore faith and trust among the public.
Victims and survivors of sexual and physical assault have legal remedies in civil law as well as criminal law. Where an act of sexual assault or sexual abuse causes physical or psychological injuries, victims and survivors of sexual abuse or sexual assault may be able to secure compensation for the assaults themselves and the psychiatric impact of those assaults. Depending on the context of where and how the sexual assault occurred, we may be able to pursue an organisation or institution for civil compensation arising out of that assault.
In addition, victims of violent crime may be entitled to compensation through the Criminal Injuries Compensation Authority (CICA). Victims can make CICA claims for mental or physical injury and sexual or physical abuse. CICA applications must normally be brought within 2 years of the incident or in certain circumstances 2 years from the date a report was made to the police.
How Slater and Gordon can help
Our expert abuse solicitors work with victims and survivors of abuse every day and have decades of experience fighting for compensation for our clients. Our specialist public inquiries team has acted for many individuals and organisations in a number of high-profile public inquiries, including the Independent Inquiry into Child Sexual Abuse (IICSA), the Manchester Arena Bombing Inquiry, and the Grenfell Tower Inquiry.
We encourage anyone impacted by abuse to contact our team of specialist abuse claims solicitors. Our experts are experienced in handling cases involving highly sensitive matters, including sexual abuse. They professionally and compassionately support victims of abuse to obtain compensation from the people and organisations responsible for their injuries. To get in contact for a confidential discussion of your potential case, please call us on 0330 041 5869.