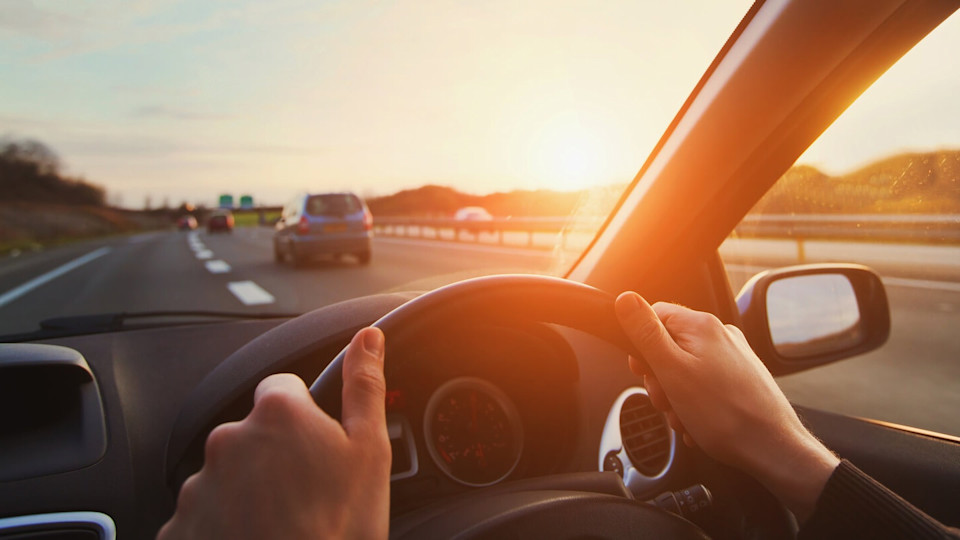 Personal injury
What are the biggest challenges representing yourself in a whiplash claim?
With the whiplash reforms being implemented on 31 May, what are the biggest challenges in representing yourself as a Litigant in Person in a whiplash claim. Our experts explain what you need to know.
---
Why would you need to represent yourself in a whiplash claim?
The Civil Liability Act 2018 and the Whiplash Injury Regulations, known more commonly as the whiplash reforms, will be implemented in England and Wales on 31 May 2021. When they are, legal fees will no longer be paid by the insurers of the vehicle at fault in whiplash claims that are worth less than £5,000.
If you suffer an injury and someone else is at fault, it's important that you're compensated for your pain and suffering, together with any financial losses you've incurred, such as lost wages or medial expenses. Therefore, the MoJ have set up a new self-service online portal system called Official Injury Claim (OIC).
This means, anyone who's suffered a whiplash injury as a result of a road traffic accident in England and Wales can register a claim on this portal, without seeking legal advice, and represent themselves as a Litigant in Person.
What are the biggest challenges you may face when representing yourself as a Litigant in Person in a whiplash claim?
Although the introduction of the OIC may be a relief to many, there are challenges to representing yourself as a Litigant in Person in a claim for whiplash.
1. Understanding offers on liability
The first part of any claims process is notifying the insurer of the vehicle you believe was at fault for the accident and detailing why you believe they were at fault. In some instances, the insurer will respond confirming they admit their insured driver was at fault and that's the end of that part of the process. However, in many instances, the insurer will argue who was at fault for the accident.
The insurer may suggest that their insured driver was only partly to blame for the accident but that you were also partly to blame, and they'll make, what is known as, 'an offer on liability'. What this basically means is they'll make an offer accepting a percentage of responsibility, for example, they may say their insured driver was 60% responsible for the accident and you were 40% responsible. If you accept this offer, you will only receive 60% of the compensation value of your claim.
From 31 May when the whiplash reforms are introduced, there'll be new tariffs set to the amount of compensation you can receive for a whiplash claim. Based on these tariffs, if you had a whiplash injury where symptoms lasted 10 months, the value of your claim would be £1,320. If you agreed to the insurer's offer that they were only 60% responsible for the accident, you'd receive 60% of £1,320 which would be £792. This is where the first challenge lies.
This could actually be a really good offer based on the evidence provided by the insurer or it could be a really poor offer and you could be entitled to much more. But, how would you know without a legal representative who specialises in these cases to advise you?
If it was a good offer but you challenged it, the case could end up going to court and a judge could agree that you should have accepted the insurer's first offer on the table.
If it was a poor offer and you wanted to challenge it, how would you know what a more agreeable offer to put forward could be? You may therefore just accept the offer, but then you'd get much less compensation than you're entitled to.
2. Understanding medical evidence
Once the insurer makes an offer on liability, you'll need to gather medical evidence of your injuries in order to support your claim. You'll be notified about this on the MoJ's OIC portal and will have to complete the process to instruct a medical expert to carry out an examination of you.
Once you receive the medical report, you'll then have to review it and decide whether or not you agree or disagree with its contents. If you disagree with the contents, you'll have to explain why, and this will then be returned to the medical expert.
From what we've seen of the OIC portal so far, this appears to be a lengthy and quite complex process. Although the MoJ are trying to make changes to the portal to make it as easy as possible for you to use, understanding medical reports and the way the process works, can be daunting and cause unnecessary stress.
3. Financial risks
We're yet to understand what the financial risks may be when representing yourself as a Litigant in Person, but it could be that challenging good offers made in respect of liability or medical evidence, could result in unnecessary court costs payable by you, which could significantly reduce your compensation payment or even leave you out of pocket.
Deciding what a good offer is to accept, or a poor offer is that needs challenging, is difficult if you don't have expertise in this area of law.
Can you get legal representation for a whiplash claim?
It's expected that many legal companies in England and Wales will be no longer be providing advice and assistance to those who've suffered whiplash as a result of road traffic accidents as they're no longer able to recover their fees from the insurer. Some may charge fees at an hourly rate, but if your compensation works out less than the legal fees charged, you may be out of pocket.
However, Slater and Gordon want to ensure everyone has access to legal representation without the risk of being left out of pocket so will be launching the micase platform.
The micase platform is a claims portal which allows you to claim compensation, without the stress of dealing with the case yourself as a Litigant in Person. We'll be representing those who are affected by the whiplash reforms on a No Win No Fee basis, meaning, if the case is successful, we'll charge a small percentage of your compensation payment, so there'll be no financial risk.
More information about this fully accessible, new way of making a claim for whiplash will be released soon. If you'd like more information, simply follow our social media accounts Facebook and Twitter for up-to-date news, or sign up to our Free Newsletter which also gives you the opportunity to take advantage of a free will from our online Essentials range.
The above information was correct at the time of publication.
Find out more from our experts