Cancer claims
Breast cancer claims
Mistakes made when treating or diagnosing breast cancer can be devastating. If you've suffered as a result of medical negligence, Slater and Gordon's specialist legal experts can help get the compensation you deserve.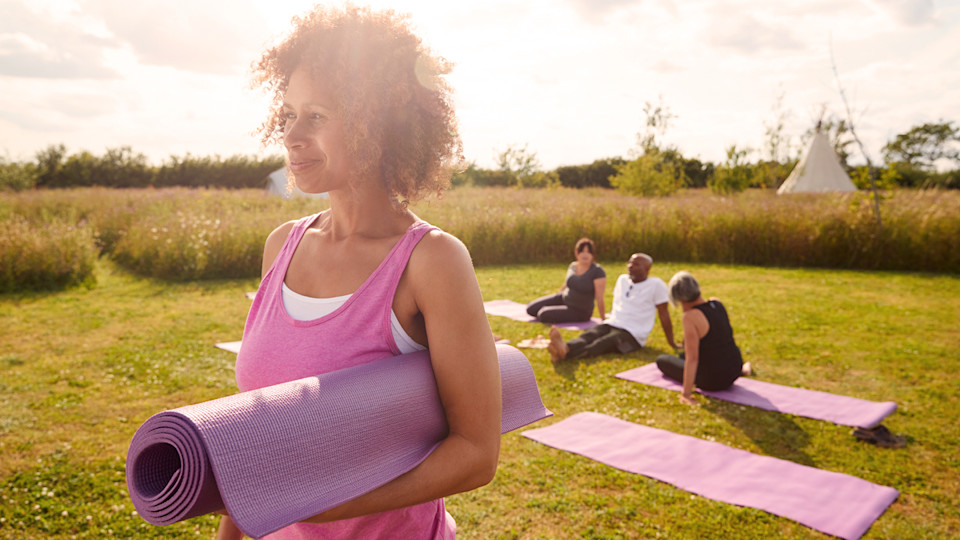 Cancer claim experts
Slater and Gordon's medical negligence experts are ready to help you with your cancer claim. Contact us online today or call us on freephone 0330 041 5869 to speak to one of our friendly advisers.
When does breast cancer become a medical negligence claim?
If breast cancer is diagnosed and treated in time, the chances of recovery are good. However, if there are substantial delays the cancer is likely to spread and can become life threatening.
If medical professionals fail to treat you correctly, it can cause significant delays and the cancer can grow or spread. If this is the case, you may be entitled to claim breast cancer compensation due to medical negligence.
How is breast cancer diagnosed and treated?
Breast cancer is normally diagnosed by a combination of three types of investigation: clinical examination, ultrasound scan or mammogram and biopsy (analysis of cells under a microscope by a pathologist). This is known as the 'Triple Test'. Breast cancer should only be diagnosed where the results of all three investigations suggest that a growth is cancer.
The main treatment options for breast cancer are surgery, chemotherapy, radiotherapy and hormonal therapy. There are also other targeted drugs available.
What are the most common causes of delays?
In the majority, medical professionals provide patients with a high standard of care. However, there are occasions when mistakes do happen which cause delays which can be life-threatening. The most common causes of delays are:
Failure to recognise the symptoms of breast cancer
Failure to carry out adequate examinations or tests
Failure to advise a patient to return if their symptoms persist or worsen
Mistakes by medical professionals who interpret test results
If you believe negligent delays caused your breast cancer to get worse, please contact one of our breast cancer solicitors for advice on making a No Win No Fee compensation claim.
What can result from delays in diagnosis?
Delays in diagnosis can be life-threatening which is why it's so important for medical professionals to ensure that mistakes are not made. An incorrect or late diagnosis of breast cancer can also lead to:
More breast tissue being removed than necessary
Cosmetic deformity to the breast
Lymph nodes being unnecessarily removed from the armpit (axilla)
Lymphoedema, a disabling condition where the arm swells and becomes painful
Make a breast cancer compensation claim
Our medical negligence team are one of the best in the country and are highly ranked in independent legal guides, Chambers and Partners and Legal 500.
The team are highly experienced in dealing with negligent breast cancer compensation claims can provide you with the best possible service, not only ensuring that you get the best outcome to your case, but can ensure you get the treatment and additional support you need to assist with your recovery.
Visit our medical negligence FAQs or our medical negligence claims guide for further information on how to make a claim.
Contact us for a free consultation to help you understand whether or not you have a breast cancer claim or call 0330 107 6518.
Can I change my solicitors to Slater and Gordon?
If you or a family member have been seriously impacted by medical negligence, and you feel that you're not getting the specialist legal advice you need from your current solicitor, we'll be happy to discuss switching your case to Slater and Gordon. Simply call our experts on 0330 041 5869 or contact us online.
Meet the medical negligence experts
Meet our specialist medical negligence team, many of which are considered 'Leaders in their field' with a significant amount of expertise.
---
I just wanted to say thank you so much for everything Slater and Gordon have done to fight this case for us. I appreciate it has involved a lot of people. Please can you also thank the expert witnesses who have provided their expertise and help.

Mr and Mrs H (medical negligence client)
I cannot recommend Slater and Gordon enough, throughout the entire period of the case, all the staff have been both very professional, and supportive.

Mr Q (medical negligence client)
Kept informed regularly as to how my claim was going, prompt replies to any questions I had, excellent customer service at all times. Excellent service from all staff that have been involved in my claim.

Ms S (medical negligence client)