Abuse and sexual assault claims
Elder abuse compensation claims
If you or a loved one has suffered from elder abuse, you deserve support, confidentiality and compensation. Contact our specialist lawyers in confidence to learn more about making a claim.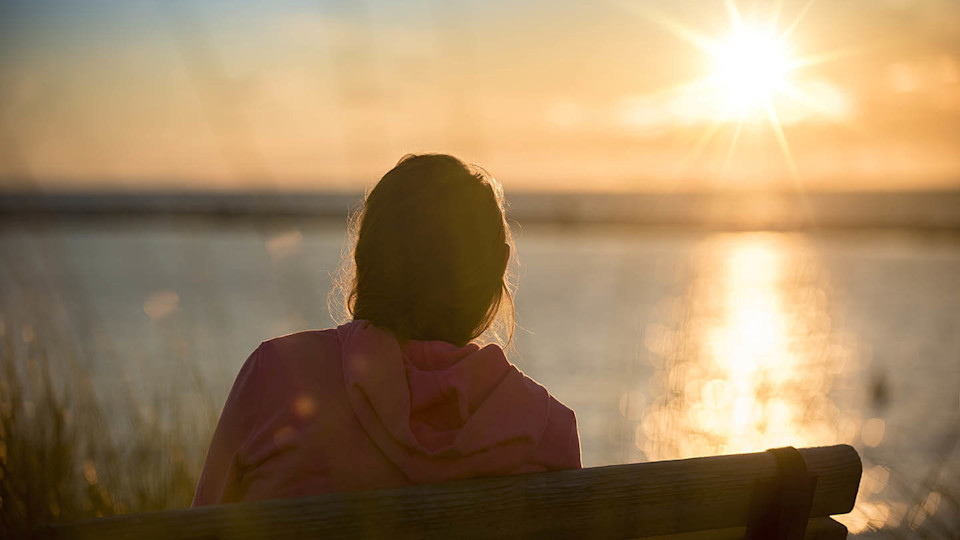 No Win No Fee compensation
Slater and Gordon Lawyers has extensive experience of supporting those who've suffered from abuse. Our service is guaranteed to be confidential, and our specialist lawyers aim to bring you justice and compensation. Talk to us now on freephone 0330 041 5869 or contact us online to speak to one of our legal experts.
Find out more about No Win No Fee abuse claims
Contact us
What is elder abuse?
As your loved ones grow older, it can often be the case that they require additional care and assistance. They may need carers to visit them at their home and assist them with everyday needs, or they may need full time residential care in a care home. Whatever care your elderly loved ones require, you should be able to trust those carers to protect them and keep them safe from harm.
Our charity partners, Hourglass, who's mission it is to end the harm, abuse and exploitation of older people in the UK, have reported that around one million people over the age of 65 are victims of abuse each year in the UK and confirm that one in six older people are victims of abuse, which is over 16% of our older loved ones.
In what situation would someone suffer elder abuse?
Any elderly person can suffer from elder abuse. In the majority of cases, the abuser is in a position of trust. We've represented many elderly individuals and their families in seeking justice and compensation, the most common involve:
Abuse by home carers
Abuse by carers in care homes
Abuse by hospital staff
Abuse in respite care
Abuse by relatives
What should you do if you think a loved one has suffered elder abuse?
If you become aware that your loved one may have suffered abuse, in the first instance you should report it to the police so they can carry out a full investigation. You should also report any concerns to the Care Quality Commission (CQC). The CQC are independent regulator of health and adult social care in England. They monitor, inspect and regulate health and social care services for care homes, hospitals, clinics, services in the home and many more. The next step would be to speak to a specialised lawyer who deals with cases of elder abuse. Not only will they seek compensation for the unnecessary trauma suffered by your loved one, but also seek private treatment and support.
We understand how difficult it is to talk about such traumatic events, but our specialist abuse lawyers will be with you every step of the way, offering support and guidance at this difficult time.
How do you know if a lawyer is specialised in representing victims and families of elder abuse?
Abuse law is a very specialised area of law and you need to choose a law firm with genuine expertise. We've represented many elderly victims of abuse and have dedicated specialists in England, Scotland and Wales who've helped them get the justice they deserve.
We've worked on some of the most high-profile cases in recent years and are dedicated to ensuring you not only receive the compensation and justice you deserve, but you also get the treatment and support needed to enable you to move forward with your life.
Will details of your abuse case stay confidential?
We understand that confidentiality is hugely important to those who've suffered elder abuse, and it takes a lot of courage to speak out about what happened. As solicitors, we're bound by strict confidentiality and if you decide you want to make a claim, any information you tell us will remain strictly confidential. As part of your claim, it will become necessary for certain authorised people to have access to your information, such as independent medical experts. However, you can rest assured that no information will be disclosed without your prior authority.
In addition, anyone who is the victim or alleged victim of sexual abuse has a guaranteed legal right to anonymity. If it becomes necessary to issue court proceedings, we can reinforce this by making a court application to protect your identity. Our lawyers are highly experienced in this area and will guide and be there for you through the process.
How much will it cost to make a claim for elder abuse?
Our abuse specialists offer a free, confidential consultation to provide you with advice on your case.
If you decide that you wish to make a claim, there are funding options available. We're able to offer No Win No Fee funding, which means there's no financial risk for you.
If you or a loved one has suffered from elder abuse, you can speak to one of our dedicated team in confidence on 0330 041 5869 or contact us online.
We're professional, yet compassionate and will handle your case with the utmost care and respect.
Meet the abuse law experts
Meet our specialist abuse law team, who are some of the most well-known and well respected experts in the UK.
---
May I reiterate my, and my family's sincerest thanks for all your efforts in trying to highlight the horrible horrendous truth of what we suffered. I am deeply thankful that you have had the courage and tenacity to represent us often at great personal cost to you.

Client testimonial (for Richard Scorer)
From our first meeting, Kim Harrison was absolutely brilliant. I was a broken man, but with help from counselling and Kim's professional attitude, it made my journey easier than expected.

Client testimonial (for Kim Harrison)
Thank you for all you have done on my behalf, pursuing truth and justice in response to my suffering. Thank you for your generosity to me with your time and expertise.

Client testimonial (for Richard Scorer)