Abuse law
Richard Scorer
Head of Abuse Law
I act for victims and survivors of abuse, and whilst doing so, I try to achieve changes in the law and the system so that past failings are not repeated. I'm always inspired by the courage and determination of my clients to secure justice and change the world for the better. I deal with some truly dreadful cases, but I'm lucky to have wonderful clients and colleagues which makes it all worthwhile.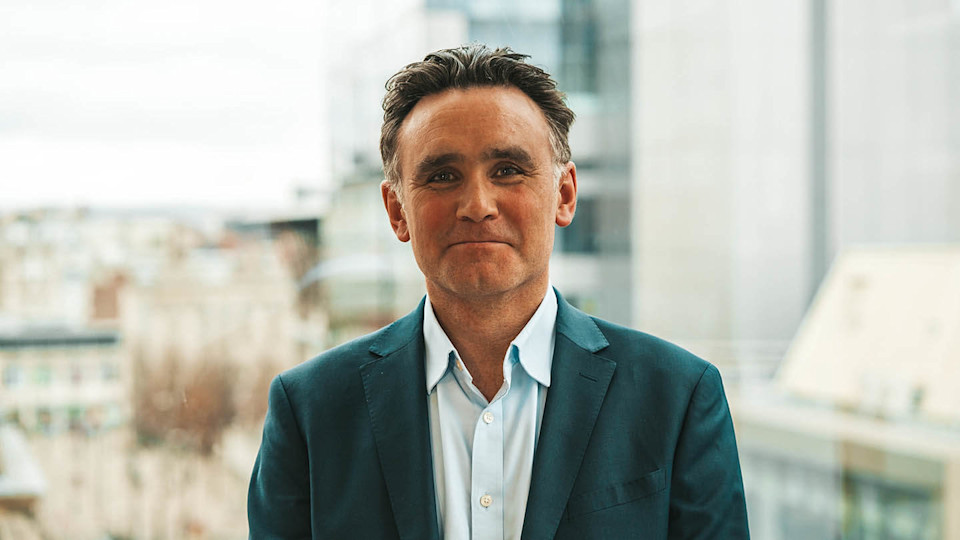 Get to know Richard
I began my career as a trainee solicitor in 1992 and qualified as a solicitor in 1994. I'm highly experienced in personal injury and human rights, with a specialist expertise in representing victims and survivors of abuse across the UK and have been described as "one of Britain's leading specialists" in the field of abuse law.
During my career I've acted for hundreds of victims and survivors of abuse in many different settings including schools, churches, sports clubs, youth clubs, hospitals, the military and overseas. I have particular expertise in cases involving religious organisations such as the Catholic Church, Church of England, Jehovah's Witnesses and Islamic institutions such as mosques and madrassahs. I also represent many young women and men affected by child exploitation across the country, having acted for victims in many of the major cases, and I act for many victims of abuse with learning difficulties.
Additionally, I specialise in public inquiries and am currently representing many victims and survivors in the Independent Inquiry into Child Sexual Abuse (IICSA).
Career highlights
No single case stands out as a career highlight for me - it's a great privilege to give anyone who's suffered abuse a sense of justice and help them access treatment and support to enable them to move forward with their lives.
I have, during my career, worked on many high-profile abuse cases, representing victims of abuse in the Catholic Church and the Church of England; victims of child sexual exploitation in Rochdale and other parts of the country; victims of Jimmy Savile, Cyril Smith and John Worboys; and victims of abuse in many different institutions including (to give just a few examples) Ampleforth College, Chethams School of Music and Chelsea FC. I am currently representing many clients in the Independent Inquiry into Child Sexual Abuse (IICSA). I have also taken several cases to the Supreme Court and the Court Appeal.
Recognition
I'm an accredited Fellow of the Association of Personal Injury Lawyers (APIL). I'm also top-ranked in legal guides, Chambers and Partners and Legal 500.
I'm consistently ranked as a Band 1 lawyer in Chambers and Partners and the 2022 guide states: "Head of the abuse law practice Richard Scorer has substantial experience in high-profile cases relating to child sexual exploitation and abuse."
"Richard was exceptionally good at converting deeply personal experiences into a cogent and coherent articulation of the case and was equally robust in pursuing it on my behalf. I could not have found a better advocate."
Also, I'm consistently ranked as a 'Leading Individual' in the Legal 500.
The extra mile
I'm a regular commentator in the media, in local and national press, radio and television and have written and lectured extensively on the subject of child abuse. My book, Betrayed: The English Catholic Church and the Sex Abuse Crisis, was published in 2014. I am also co-author of the APIL Guide to Child Abuse Compensation Claims, the third edition of which was published in 2020.
In 2019 I contributed to "Letters to a Broken Church", an important book about the abuse crisis in the Church of England. I write regularly for various publications including the New Law Journal.
I'm a founder member of the Association of Child Abuse Lawyers (ACAL) and I'm also the Vice President of the National Secular Society, which campaigns for the separation of religion and state, and equal respect for everyone's human rights, so no one is either advantaged or disadvantaged because of their beliefs. I also serve as a board member and director of the Big Life Group, a leading social enterprise in the North West.
Contact Richard
Office: Manchester
May I reiterate my, and my family's sincerest thanks for all your efforts in trying to highlight the horrible horrendous truth of what we suffered. I am deeply thankful that you have had the courage and tenacity to represent us often at great personal cost to you. Client testimonial (for Richard Scorer)
Thank you for representing me. I hope you can continue to do work like this, you can help other people and make the world better. Client testimonial (for Richard Scorer)
Thank you for all you have done on my behalf, pursuing truth and justice in response to my suffering. Thank you for your generosity to me with your time and expertise. Client testimonial (for Richard Scorer)