Medical Negligence
Rachel Shafar
Associate
I am passionate about helping my clients to achieve justice for the life changing injuries they or their loved ones have suffered as a result of medical negligence.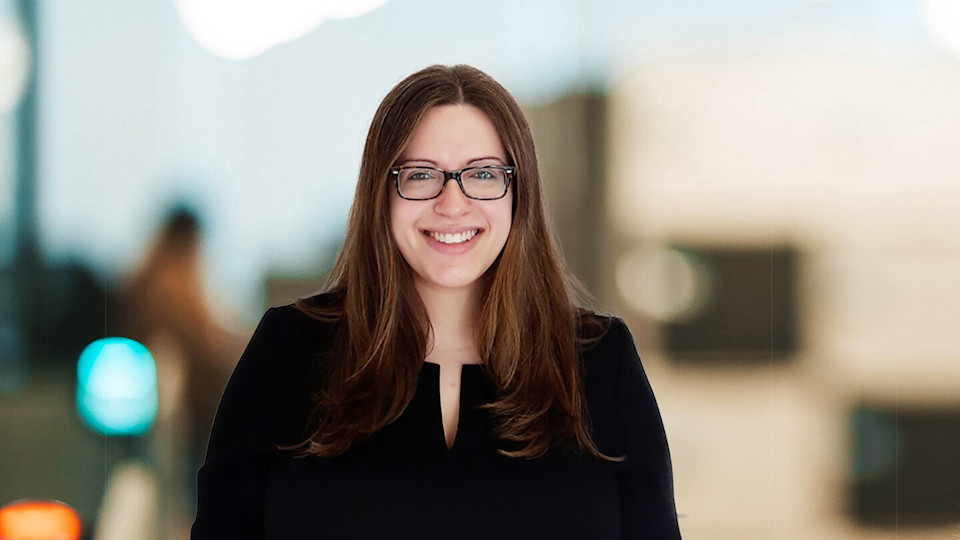 Get to know Rachel
I first joined Slater and Gordon as a trainee solicitor in 2013 and qualified as a solicitor specialising in medical negligence claims in 2015. I am based in the firm's Manchester office.
I have a varied caseload of medical negligence cases, which include cases where clients have suffered from orthopaedic injuries, delays in diagnosis including cancer and surgical errors. I have expertise in cases where clients have suffered from amputation as a result of medical negligence.
I regularly act for clients making claims against GPs, hospital Trusts and private consultants.
Career highlights
Every claim I have settled is a career highlight. I spend significant time working with my clients and it is extremely rewarding to achieve a positive outcome for them. In addition to helping clients obtain compensation to help them rebuild their lives as best they can, it is also very satisfying to assist clients by obtaining answers from those who treated them and to raise awareness about their cases to ensure that the same mistakes do not occur again.
Recognition
I am accredited as a Litigator by the Association of Personal Injury Lawyers (APIL).
Contact Rachel
Office: Manchester
Best law firm without a doubt!! Rachel Shafar who dealt with our medical negligence case has been very friendly and provided amazing service. Without her help and advice we couldn't have done this. She knows what she's doing and is very understanding and exceptionally good at explaining how things work all along the complex process. Can't praise enough. I would definitely use them again and recommend to friends and family. Client testimonial (for Rachel Shafar)
Rachel Shafar has been a brilliant lawyer in our clinical negligence claim. She negotiated a better, fairer settlement after Bryn Marl Nursing Home, Llandudno Junction, admitted negligence. Rachel was also kind, really pleasant, astute and very professional. Client testimonial (for Rachel Shafar)
Many thanks to Slater and Gordon for all they have done for me. Can't praise them enough and to Rachel Shafar for picking up my case mid-term and reaching the best outcome and settlement for me, given the timing of my claim during this most vulnerable time for the UK. All the very best to you all. Client testimonial (for Rachel Shafar)