Personal Injury
Bob Miller
Senior Associate Solicitor
I'm proud to represent my clients and know that I can make a lasting positive difference to their lives.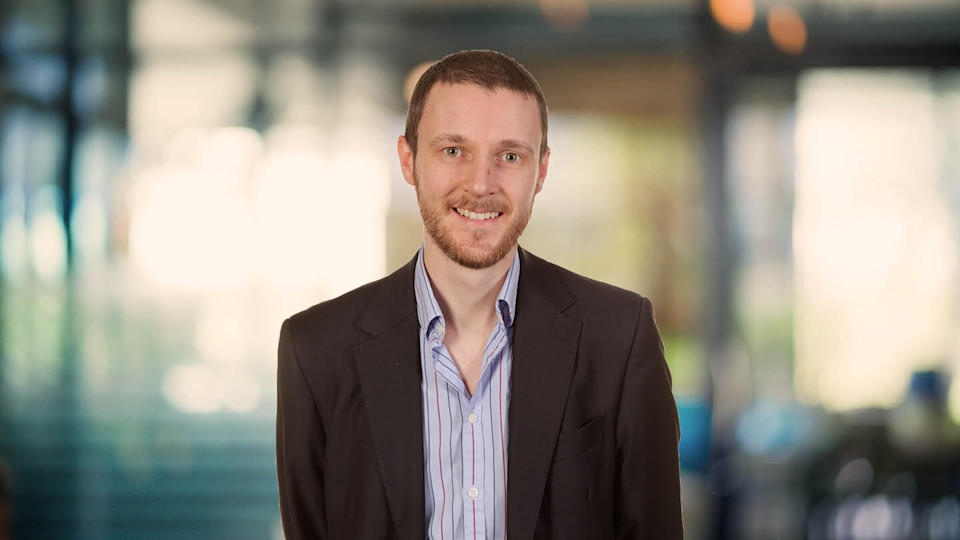 Get to know Bob
I first worked in the law back in 2001 as a paralegal at a small firm before training and then joining Slater and Gordon Lawyers (then Fentons Solicitors) in 2005, to qualify as a solicitor, specialising in personal injury.
I have extensive experience across personal injury including with road traffic accidents, defective products and accidents in the street or on other's premises, but the bulk of my clients have had accidents at work which have led to serious injuries, such as brain injuries, spinal cord injuries and amputation injuries.
Career highlights
Among many great results for clients I would say that two things stand out; the times I have taken on and won claims rejected by others and when a client tells me that I gave straight forward advice in plain English.
Recognition
I'm accredited by the Association of Personal Injury Lawyers (APIL) as a Senior Litigator., which recognises my experience and expertise.
The extra mile
I'm a member of the Association of Personal Injury Lawyers (APIL) and I provide training and guidance to colleagues on case law, what we need to understand about anatomy and the use of covert surveillance as evidence.
Contact Bob
Office: Manchester
So grateful to Slater and Gordon for all their help with the claim. My solicitor was always there on the phone or email. They've been amazing and I was so grateful to have them with me through this journey. They helped me get the medical treatment I needed and amazing prosthetics to improve my quality of life. 5* Trustpilot Review for Bob Miller (DL from London)
My experience with Slater and Gordon was fantastic. I worked and liaised with Bob Miller. He was attentive, on the ball, honest and made my whole experience a smooth process. I am overall happy with my Claim and would definitely be using this company again if I ever have to go through an injury claim again. (Hopefully not though!). 5* Trustpilot Review for Bob Miller (MCW from Yorkshire)
From start to finish I was treated as a valued client and nothing was too much trouble. My dedicated lawyer Bob Miller was honest, courteous and approachable. He tried to obtain the very best outcome and the claim was successfully resolved. I would recommend Slater and Gordon as I was very impressed by his professionalism and efficiency. 5* Trustpilot Review for Bob Miller (KB from Yorkshire)