Family
Differences between marriage and civil partnership
Civil partnerships were introduced in the UK for same-sex couples to legally unite in something like a marriage, but without some of the same legal rights. They were essentially introduced as an interim measure before equal marriage was approved.
19 January 2016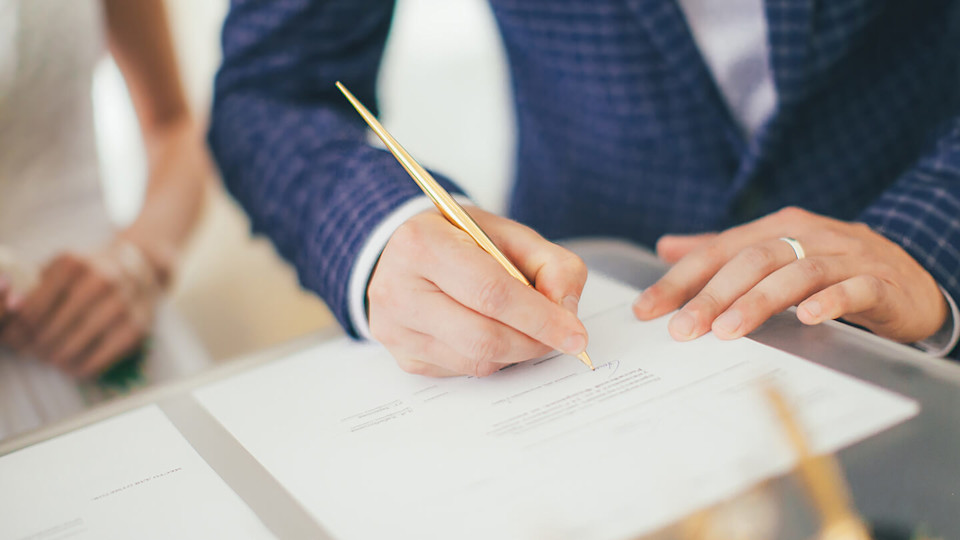 The differences between civil partnerships and marriages explained
Fundamentally there are no major differences between civil partnerships and marriage, but there are some differences including:
Civil partners cannot call themselves "married" for legal purposes.
Civil partnership certificates include the names of both parents of the parties. Marriage certificates include the names of only the fathers of the parties.
Adultery cannot be used as a reason to dissolve the Civil Partnership. In a marriage, if one party is unfaithful this is grounds for divorce. This isn't the case in civil partnership dissolution. Adultery isn't recognised in same-sex partners.
Civil partnerships are currently only available for same-sex couples and are different to civil marriages.
Civil Marriage
A civil marriage means you end up with the same rights as a religious marriage in the eyes of the law, but the ceremony is different.
The marriage ceremony is conducted by a local council official known as a registrar, rather than a vicar or priest in a church. The ceremony cannot have any religious content, including any songs or readings.
Slater and Gordon can advise on your legal rights as civil partners or if you're married, and can also provide legal representation in the event of dissolution or divorce.
For a no-obligation consultation with a family solicitor, call us on freephone 0330 041 5869 or contact us online and we will call you.
All information was correct at the time of publication.