Employment law
Redundancy: A short guide to your legal rights
Discovering you could be made redundant is a worrying time. If you're facing redundancy, it's important to know what the process might involve and your rights.
06 March 2018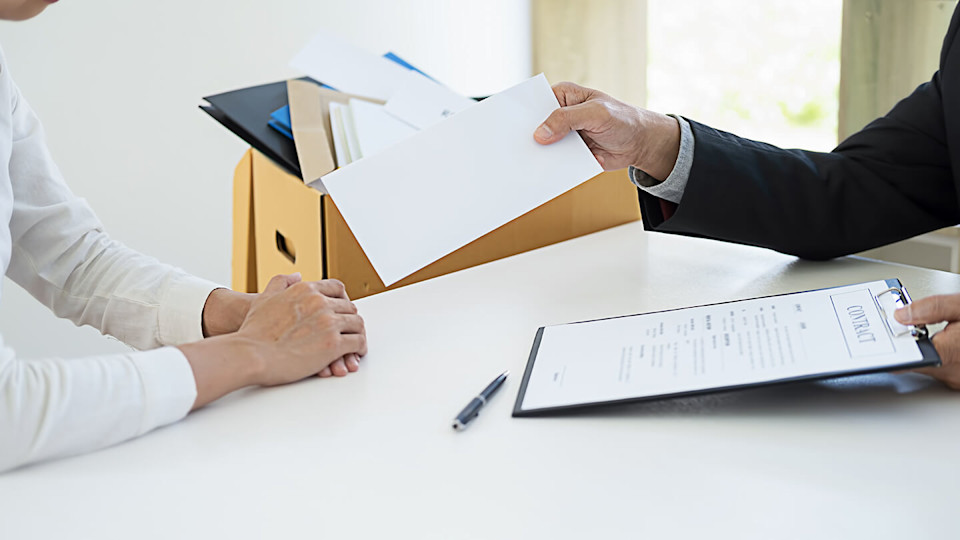 Discovering you could be made redundant is a worrying and stressful time. If you haven't experienced a redundancy situation before then it is important to have at least a basic understanding of what the process might involve and what your rights are.
Here, we have tried to address some of the key points.
What is redundancy?
Redundancy occurs when an employer needs to reduce the workforce.
This can be for a number of reasons, e.g. where the employer needs to reduce numbers in a certain area of the business or an office is closing down with no possibility for staff members to be relocated.
Sometimes a redundancy situation may not be as clear cut, e.g. when there is a restructure within a department or a re-organisation of work between employees.
What is voluntary redundancy?
When an employer thinks that a redundancy situation might occur in the future, then sometimes it will offer voluntary redundancy packages.
A voluntary redundancy package will normally be enhanced terms which are better than the statutory redundancy payments that employers are required by law to pay.
When these packages are offered some employees might then decide to "volunteer" and take "voluntary redundancy".
What is a collective redundancy?
A collective redundancy situation occurs when an employer is proposing to dismiss as redundant 20 or more employees at one establishment within any period of 90 days or less.
This type of situation gives rise to certain statutory obligations on the employer to inform and consult with the affected employees, and also to notify the secretary of state.
What can I expect during the redundancy process?
There aren't explicit rules on how an employer should conduct a redundancy procedure, but if an employer is following a fair process, you can normally expect:
• A warning: This is where the employer tells you that your role is at risk of redundancy.
They may have a meeting with you to explain this and then follow up by sending you a letter to confirm.
• A consultation period: You and your employer will discuss the reasons for the redundancy and how this has come about.
You may have further meetings with your employer at this stage, which will act as an important chance for you to ask questions about the redundancy and the process.
• A fair basis for selection: Your role is scored and selected for redundancy from other positions according to criteria/factors that you have been able to see and comment on.
• Consideration of alternative employment: Your employer should work with you to try to avoid the redundancy of your role and look for other roles you might be able to do within the company.
• Opportunity to appeal: If you are dismissed by reason of redundancy then you might be offered a right to appeal against this decision. If you are not offered a right of appeal, then you should ask for one.
During the redundancy process you should also have the right to reasonable time off work to look for alternative employment.
If your employer tries to go through a redundancy process without meeting with you, and while you are on sick leave or maternity leave, then depending on the circumstances there might be a potential discrimination claim.
What are my rights when my employment has been terminated due to redundancy?
If you have less than two years of complete continuous service: You do not have the right to claim unfair dismissal, if your employment terminates in a redundancy situation.
If you have two or more years of complete continuous service: You have the right to not be unfairly dismissed.
This means your employer has to follow a fair redundancy process in dismissing you and if they don't, then you may have a potential claim for unfair dismissal.
Redundancy is potentially a fair reason for an employer to dismiss an employee. If there really is a genuine redundancy situation and your employer carries out a fair process you will not succeed in claiming unfair dismissal.
Sometimes we see cases where there is not a genuine redundancy situation and there are other reasons behind the redundancy which mean it is unfair.
There are also some cases where the reason for the redundancy is discriminatory or automatically unfair.
Do I have to work my notice period if I am being made redundant?
It is likely that your contract of employment says you must either work for, or be paid in lieu of your notice period.
Sometimes when an employer is making redundancies they make a pay in lieu of notice (called PILON for short), this means they can terminate your employment sooner and pay you for this period, rather than you working your notice period.
If your employer suggests making a PILON to you, then you should think about whether or not you are happy with this arrangement.
Some employment contracts contain wording which means that employers have a contractual right to make a PILON payment and terminate an employee's contract of employment at any time if they wish to do so.
Will I still get my bonus?
This will depend on what your contract and the bonus scheme rules say.
Unfortunately, a lot of employment contracts say you have to be in employment at the time that bonuses are due to be paid, and that notice has not been served.
How much will my redundancy payment be?
You should be paid your salary and benefits as normal to the date of termination and you should either be paid or work for your notice period. You should also be able to take your holiday entitlement before your employment terminates or be paid for this on termination.
If you have less than two complete continuous years of service: you do not have any entitlement to a statutory redundancy payment.
If you have two or more complete continuous years of service: you are entitled to a statutory redundancy payment.
Your employer should calculate this, and tell you how much it will be. The amount you are entitled to will vary on the length of your service, your age at termination and your weekly pay.
If your employer has served you with notice then they should tell you what payments they will make to you on termination and explain to you how and when these will be paid.
You should receive a payslip for all payments you receive from your employer, and you should be sent a P45 form on termination of employment, which should tell you what deductions have been made for tax and which you should follow up with your employer if you do not receive them.
Is my redundancy pay taxed?
Under current tax law, termination payments can be made tax free up to £30,000 and this includes statutory redundancy payments. Normally payments for notice pay are taxed and subject to deductions.
Your employer should be able to tell you what the position is in relation to the taxation of the payments they will make to you.
If you need detailed advice on taxation, then you should consult a specialist tax adviser.
Can I still use the employer as a reference after I have been made redundant?
Most employers will be willing to provide references for employees who have left employment. If a reference is given, then this should be true, accurate and fair and must not give a misleading impression.
Normally most employers provide references which confirm only the name of the employee, their position and the dates of their employment. A lot of references do not state a reason for leaving employment.
What if I think the redundancy process has been unfair?
If you think you have been treated unfairly, it is important to seek legal advice as quickly as possible as you may have a potential claim for unfair dismissal and you may also have other claims. You can also try to internally appeal against your dismissal.
The time limits for potential employment tribunal claims are very short and you need to act on your potential claims within 3 months less one day of your complaints.
For more information, call us on freephone 0330 107 5087 or contact us online.
All the above information was correct at the time of publication.