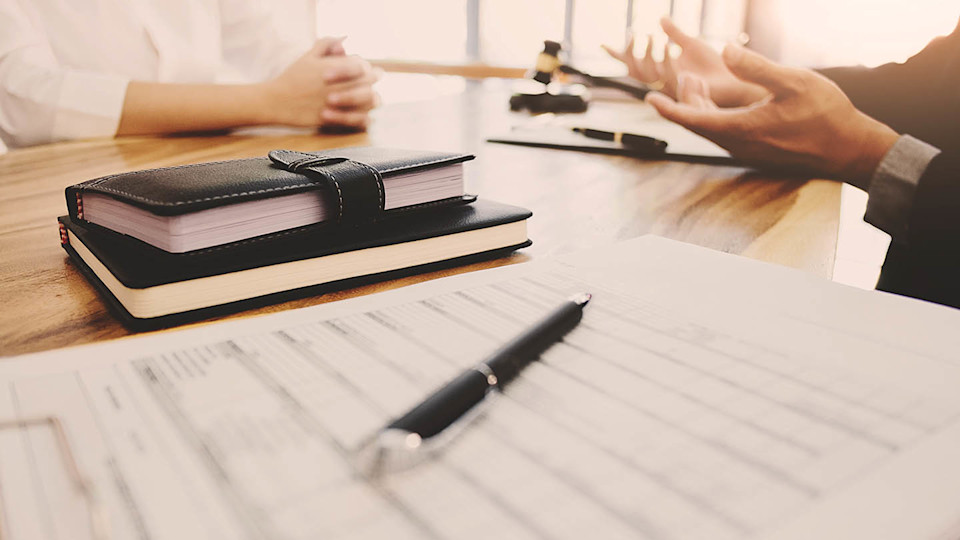 Employment law
New figures highlight employee compensation
2018 figures revealed a large spike in the number of people taking their employers to tribunal. Read our article to find out how much an employment tribunal award is and when you can make a claim.
---
New figures have revealed a large spike in the number of people taking their employers to tribunal.
Nearly 11,000 cases were lodged between April and June 2018 - up from around 4,300 during the same period in the previous year, according to Ministry of Justice data.
The large jump in claims coincides with the abolition of the tribunal fees regime which was introduced in July 2013 and declared void by the Supreme Court on 26 July 2017.
This is useful information for any would-be claimant because understanding how much a potential claim might be worth is an important factor when deciding whether to take an employer to tribunal.
How much is an employment tribunal award?
Compensation figures are only included in the recently published statistics in Unfair Dismissal and Discrimination cases. Each case is very fact specific and there are many variables involved when assessing compensation. However the statistics are interesting to see nevertheless.
The largest award for Unfair Dismissal was £415,227. However, it's important to note that compensation in ordinary Unfair Dismissal claims is capped at £83,682 (where the dismissal occurs on or after 6 April 2018), or one year's salary, whichever is lower. Therefore, an award of this size is likely to involve automatic unfair dismissal (arising from whistleblowing) or discrimination claims, which are both uncapped. The awards within the cap are perhaps better indicators of awards in the Tribunal generally. Compensation of £50,000 or more was awarded 34 times, and the average award for Unfair Dismissal was £15,007.
Compensation was awarded from April 2017 to March 2018 as follows:
Disability discrimination - 64 cases - max £242,130 - average £30,689
Sex discrimination - 39 cases - max £36,616 - average £13,212
Race discrimination - 22 cases - max £124,979 - average £24,322
Religion/belief discrimination - 3 cases - max £6,846 - average £5,074
Sexual orientation discrimination - 2 cases - max £24,100 - average £12,550
Age discrimination - 6 cases - max £10,432 - average £6,796
It's worth bearing in mind that a high number of cases brought are also settled by way of a confidential settlement agreement so information will not necessarily be publicly available.
When can I make an employment tribunal claim?
Potential claims arise in a variety of different circumstances, including discrimination, bullying and harassment, unfair dismissal and redundancy, constructive dismissal and resignation, whistleblowing and equal pay. Claims against your employer in the tribunal can cover a number of different types of claim. These are not always immediately apparent, so it is a good idea to seek legal advice if you consider that you have a complaint to make.
What is the tribunal process?
Other than in exceptional circumstances, before a claim can be submitted, the ACAS early conciliation procedure must be started before the end of the period of three months less one day from the act being complained of. Time limits can vary according to the claim and complaint being made and the relevant time limits in your case can be discussed with you.
The claim is then brought in the tribunal by submission of a Form ET1, which gives certain details about the case. Your employer, if they wish to respond or resist the claim, will do so via a Form ET3.
There are various further steps and stages to be completed before the case goes to a final hearing, including asking questions of your employer, a preliminary hearing, a schedule of your loss, disclosure and inspection of documents, requests for further information and witness statements.
The process is more informal than the civil procedure adopted in the Count y and High Court, and is more accessible to those without legal representation. However, it is always a good idea to be legally represented to assist you in navigating the tribunal process. We may also instruct Counsel to assist, advise and represent you.
The general position in the employment tribunal is that each party bears their own legal costs, unless in exceptional circumstances (for example, where one party has behaved unreasonably in bringing or conducting proceedings).
How we can help
The next update of Tribunal statistics is due on 13 December 2018 and we await to see if there will be further increases.
To speak with an expert employment law solicitor call Slater and Gordon Lawyers on freephone 0330 107 6514 or contact us online.
All the above information was correct at the time of publication.
Find out more from our experts