Personal Injury
Injured delivery driver compensated for lost earnings
Our personal injury experts supported our client who was unable to work after suffering from a serious workplace injury.
09 December 2022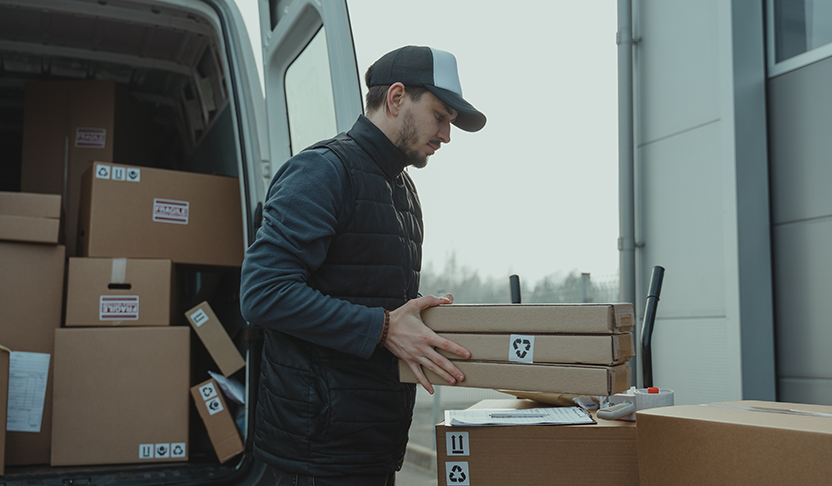 Our client
Our client, Dennis*, was working as a delivery driver when he suffered from an injury to his shoulder after being involved in an accident at work. Dennis was pushing a pallet of goods up a slope manually when he lost his footing, because the ground was wet, and fell forwards onto his right shoulder. The pallet began rolling backwards towards Dennis and to stop it, he reached across his chest in the direction of the handle. Whilst he managed to stop the load from hitting him, he sustained a serious shoulder injury.
As a result of the accident, Dennis sustained an exacerbation of pre-existing degenerative changes to his shoulder. The medical evidence concluded that Dennis's shoulder injury had been brought forward by a period of 3-4 years as a result of the accident.
How Slater and Gordon helped
After reaching out to Slater and Gordon's personal injury experts, and learning more about his options going forward, Dennis began working with Sinead Ducrotoy, our specialist serious injury lawyer on his work accident compensation claim.
Sinead swiftly began obtaining medical reports from an orthopaedic surgeon to identify the severity of Dennis's injuries and the determine how much compensation he should be entitled to. The orthopaedic expert was of the opinion that Dennis had suffered a rotator cuff tear against a background of degenerative change. Despite Dennis undergoing repair surgery and injections, he continued to suffer with pain and experienced loss of movement.
In addition to his injuries, Dennis was unable to work for an extended period of time following the accident. Eventually, he found alternative work which paid less than his previous role. Our accident at work solicitors took these loss of earnings into account when presenting the claim to the defendant. At Slater and Gordon, we always fight to get you the compensation you deserve, which not only includes liability for the accident and the rehabilitation costs, but the longer term effects this has on your life.
After presenting our findings to the defendant, Dennis's previous employer, they admitted liability for the accident and agreed to negotiate a settlement before the case went to court.
Factoring in the 3 years loss of earnings and Dennis having to find alternative, lower paid work as a result of the accident and his ongoing symptoms, he received an accident at work compensation settlement sum of £60,000 through the process of offer and acceptance.
How can Slater and Gordon help you?
At Slater and Gordon, our injury at work solicitors are here to help you take the next steps following a workplace accident. If you've suffered an injury at work, the impact that this has on your life can be devastating. Because of this, we're committed to making rehabilitation available to all our serious injury clients, by pursuing early interim payments whenever possible, and by making the cost of rehabilitation, amongst loss of earnings, a key part of the overall compensation settlement. To learn more about the rehabilitation options available when you work with our experts, see this here.
To get in touch about how our experts can support you in your no win no fee accident at work claim, call us on 0330 041 5869 or contact us online today.
*Our client's name has been changed for anonymity