Employment law
I'm at risk of redundancy, what do I do?
Redundancy is a scary thought for most of us, but it can be a little more manageable if you understand the process and you know what you may be entitled to.
26 March 2018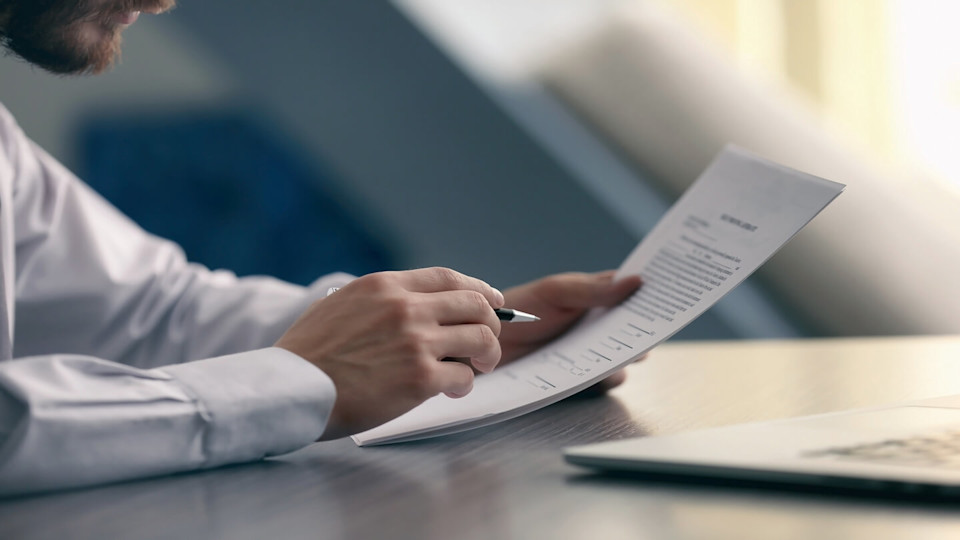 Your employer has to treat you fairly when it comes to redundancy and act in accordance with your legal and contractual redundancy rights. For example, they have to follow an appropriate selection process, ensure you're consulted and provide you with a proper notice period. If they don't adhere to these rules, you may be able to take your claim to an employment tribunal.
The key when facing the threat of redundancy is to make sure you understand your rights, and to seek expert legal advice when necessary. Here, we offer seven 'Be's' that are your best bet for tackling an at-risk-of-redundancy letter head-on.
Redundancy risk: what to do
Be prepared - In order to stay on the right side of the law, your employer must consult with you about the proposed redundancy at its formative stage, not after decisions have been made. First, find out as much as you can about why they're making redundancies and why your role is at risk. Second, try to identify what it means for you, if you're selected. Your employment contract could possibly set out what you'll be paid if you're made redundant. More commonly, your employer may have used a standard approach in the past to calculate redundancy pay. You may have an argument to be treated consistently with those who've gone before you.
Failing that, you'll be entitled to statutory redundancy pay. This is based on your age, length of time at the company and weekly pay. It's a modest amount unless you've a very long period of service, but this is also capped at a maximum of 20 years.
Be informed - Consultation is your opportunity to obtain the key information that you need. Firstly, identify how many people are in the frame for redundancy as this informs the length of time your employer needs to consult for before making decisions. If this doesn't happen, you may be entitled to compensation.
Secondly, identify who you're being considered alongside. This can be referred to as 'the pool' and it might assist you in identifying whether your selection seems flawed or possibly discriminatory.
Thirdly, identify how those in the pool will be whittled down to the people who're made redundant. Where more than one job/person is in the frame, your employer may use a scoring matrix to judge your value against others. The matrix can involve factors such as performance, skills and knowledge, attendance, length of service, disciplinary record etc. Understanding this will help you to argue why you should be kept on.
Bear in mind that your employer can't select you on the basis of unfair or discriminatory reasons. For example, they can't choose you on the basis of your gender, age, religion or beliefs, sexual orientation, work pattern, pregnancy, parental leave, whistleblowing activities, disability or on any other discriminatory basis.
Be involved - The consultation process isn't just about listening; it's your opportunity to make suggestions, such as abandoning overtime schemes, reducing hours or changing locations or ways of working, in a bid to avoid your redundancy. It's your employer's responsibility to consider alternatives to redundancy.
Your employer has an obligation to identify other jobs you can do instead. You can also look out for these opportunities. If your employer doesn't inform you of any vacancies which you know exist and/or doesn't allow you to apply for vacancies, then your redundancy could qualify as unfair dismissal (if you've two years' continuous employment at the date of termination of your employment). If your role is redundant whilst you're on maternity leave then your employer must offer you a suitable alternative vacancy in preference to other employees who're at risk of redundancy and without a competitive interview.
If your employer does offer you suitable alternative work within the organisation or an associated organisation and you turn it down unreasonably, you might lose your right to claim statutory redundancy pay. However, if you think the job you've been offered isn't suitable, you can take your case to a tribunal.
TUPE or not to be? - If the company you work for has recently changed hands, you may be protected from dismissal automatically unless the circumstances around the redundancy meet certain criteria. You should seek legal advice if this applies to you.
Be well advised - If you're a member of a trade union, your union reps will be a key source of advice and assistance, and will likely already know details about the redundancy and have significant bargaining power with your employer. Remember that a collective voice is a strong one. If you don't have access to this support, you should seek legal advice. A lawyer will be able to help you understand and possibly mount a challenge to your redundancy where appropriate.
Be Proactive - If it looks as though your days are numbered, you might be able to have early discussions with HR about going voluntarily to make doing a deal more attractive. However, this is a very risky approach and should only be done on the basis of reliable legal advice. In circumstances where you agree to leave and are asked to sign a settlement agreement in return for a redundancy payment, it's now reasonably standard for your employer to make a contribution to your legal fees.
Be Positive - Whilst easier said than done, remember that when one door closes, very often, another opens and there are people on hand to assist you through this process.
How Slater and Gordon can help
If you're facing the threat of redundancy, the specialist employment lawyers at Slater and Gordon can help. Our team have many years of experience in advising those facing collective and individual redundancies. Whether you want to challenge your selection for redundancy or you're seeking to maximise your redundancy compensation pay, you can rely on us to guide and support you through this process.
For an initial consultation, call us on freephone 0330 041 5869 or contact us online.
If you want to take your case to an employment tribunal, you've three months minus one day to bring your claim from the effective date of termination. This means that there's no time to delay in seeking legal advice.
All information was correct at the time of publication.