Personal injury
Do road users trust self-driving cars?
We explore whether self-driving cars are making our roads safer, and what issues might occur when implementing new self-drive technology.
09 May 2022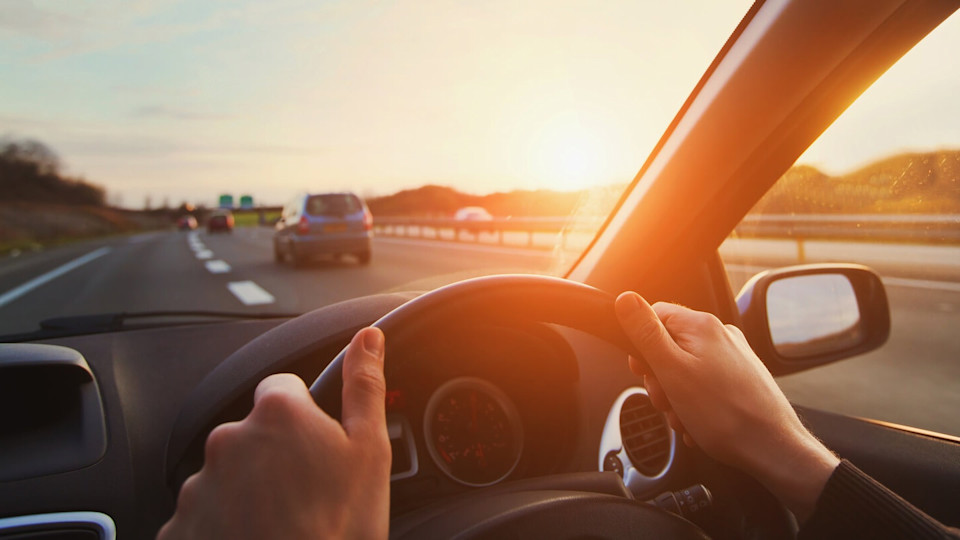 With technology constantly improving our everyday life, and making our roads safer, it's no surprise that self-driving cars are set to hit the market.
However, alongside the implementation of any automated technology comes safety concerns, and questions over the legal standpoint of the technology when it comes to road traffic accidents involving future self-driving cars.
What are self-driving cars?
As the UK plans to replace combustion engines with electric-powered motors, self-driving cars are set to be the future. These cars can operate using technology to manoeuvre by using sensors and software to keep cars within a lane and using the acceleration and braking system without any driver input. When using ALKS, the position and speed of the car in a single lane is controlled to speeds of 37 miles per hour. These cars aren't made to change lanes just yet, but can slow down automatically.
Currently, there aren't any cars available with this level of autonomy, but the Government has said that vehicles with Automated Lane Keeping Systems (ALKS) technology are legally defined as self-driving cars. Existing technology on the market such as cruise control and automatic stop/start is classified as "assistive", meaning users must remain fully in control and therefore do not qualify as a self-driving car.
How do self-driving cars work?
Self-driving cars use technology to replicate the behaviour of humans. This includes radar, light detection and sensors to spot hazards and understand road signs.
There are various types of autonomy in self-driving cars, one being steering and even speed being controlled technologically and another being one of high automation where the cars can start, drive and monitor surroundings themselves. However, it is important to note that the overall responsibility still lies with the driver to comply with the Highway Code.
Are self-driving cars legal in the UK?
Last year, the UK became the first country to approve the use of self-driving cars on motorways in the near future. You might be wondering, 'how close are we to self-driving cars?', or 'when will self-driving cars be commonplace on our roads?'. While cars that are entirely self-driving aren't yet legal on UK roads, vehicles with ALKS features, which are to be used with advanced lane-keeping systems, aim to be introduced in spring 2022.
The cars will be permitted to drive at up to 37mph in a single lane without driver interaction. This could allow for a relaxing drive, but the driver must be ready to take over within 10 seconds, or the vehicle will automatically put on its hazard lights, slow down and eventually stop.
The Highway Code is also consulting on rules to ensure that self-driving cars are used safely, and the Department for Transport is working with manufacturers to ensure proper education for drivers on the difference between assisted driving and automation, and how to use the technology safely and responsibly.
Will the future of self-driving cars make accidents on the roads a thing of the past?
Self-driving cars have the potential to improve road safety by reducing human error, which contributes to over 85% of road traffic accidents. Research suggest that they could prevent 47,000 serious accidents and potentially save 3,900 lives over the next decade, when used responsibly and safely by drivers. It's also thought that self-driving technology could reduce urban congestion and emissions, with traffic lights and vehicles working together to keep the traffic flowing, improving the air quality of towns and cities.
Drivers will be able to give control to the vehicle to monitor speed, maintain a safe distance, and identify potential hazards without any distractions. However, drivers must understand that ALKS vehicles won't be fully automated, which could cause confusion by drivers assuming that the vehicle is in full control of itself and misuse of the vehicle, leading to potential self-driving car accidents.
What are the issues with self-driving cars?
While equipped with many technological features designed to keep drivers and passengers safe on the roads, it isn't without error or worry. The Association of British Insurers (ABI) and Thatcham Research have questioned the Government's definition of ALKS technology as self-driving, as they're not fully self-driving, stating that several factors still need to be addressed.
This includes:
The vehicle being able to change lanes to avoid an incident, stop in a safe space, and recognise road signs
Data from the vehicle being available to establish who was at fault in the event of an accident
The possibility for drivers to cause safety issues by not paying enough attention, which can pose the same risk as it would for traditional cars.
It's also felt by some that a widespread campaign highlighting the misconceptions and limitations of self-driving cars is needed, so that drivers can ensure the safety of themselves and other road users.
While there are still several questions to be answered regarding how self-driving cars will integrate into society, the technology has the potential to pave the way for safer roads and lower emissions.
Do road users trust self-driving cars?
We asked 1,000 regular road users how they feel about self-driving cars. 71% said they trust their own instincts over intelligent cars and only 21% would trust them to brake for them. Not surprisingly, 61% of those we surveyed said feel self-driving cars will make drivers complacent on the road. Given the proposed change to the Highway Code that will make it clear that motorists must be ready to take back control of vehicles when needed, this raises concerns as to whether this complacency may result in people unaware they need to take back control.
In fact, the latest guidance tells us that users of self-driving cars will not be responsible for crashes under proposed changes to the Highway Code and according to the Department for Transport insurance companies rather than individuals will be liable for claims.
The update to the Highway Code will make it clear that motorists must be ready to take back control of vehicles when needed, however the Department for Transport also said it intends to allow drivers to watch television programmes and films on built-in screens while using self-driving cars. It will still be illegal to use a phone behind the wheel.
These measures – which follow a public consultation – were described as an interim measure by the Government to support the early deployment of self-driving vehicles with a full regulatory framework expected to be in place by 2025.
It's important alongside these developments to remember that vehicle assistance of any kind should not distract from the overall responsibility of the driver to comply with the Highway Code. If you or a loved one has been involved in a road traffic accident, contact our experts for specialist legal advice.