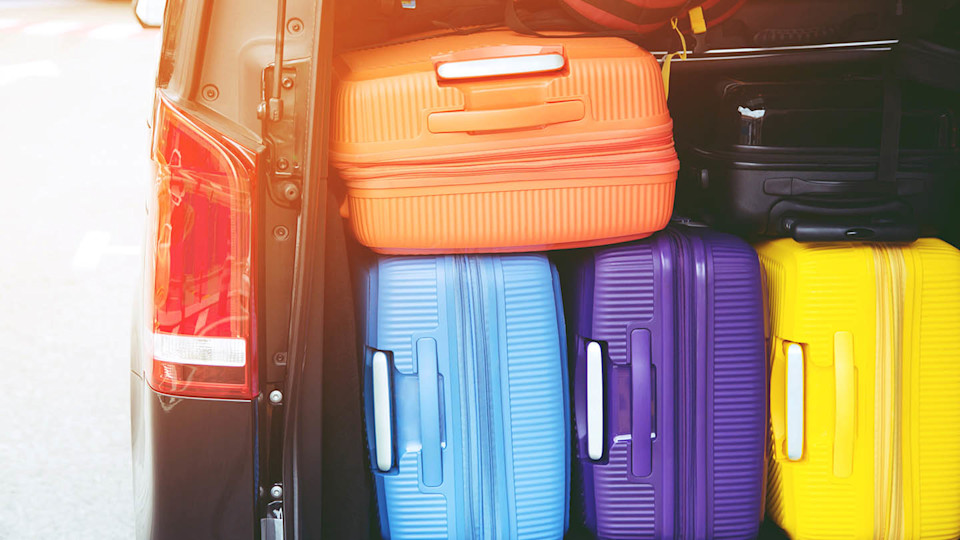 Employment law
Do I have to cover holidays at work? A guide to your employment rights.
Holiday cover can be one of those weak points within a business, as well as a grey area in terms of employment rights.
---
Some organisations only realise that they've no proper plan in place for holiday cover when a large number of their staff head off for their summer holidays at once. This means those who are left behind can be placed in the difficult situation of covering other people's jobs as well as their own. A question that our employment law solicitors are often asked is 'Am I required by my employer to cover holidays at work, or can I refuse?'
Like any other situation at work, it's very important to understand your employment rights. Once you know what's expected of both you and your employer, you can more easily spot when things go wrong. In these cases, you may need to make use of an employment law solicitor for advice.
What's in your employment contract?
If you're unhappy about having to cover holidays at work, one of the first things to do is to take a look at your contract of employment. This lays out all of the conditions of your employment and the responsibilities and expectations of both employee and employer. In this document, usually in a section about holidays or working hours, your contract may state that you may or will be required to provide cover for other workers' annual leave.
If there's no mention of this in your employment contract, the next step is to approach your line manager or employer directly. You can explain the situation and why you feel it's unfair, or how it's negatively affecting the quality of your work or work-life balance.
Many employers will be understanding about this issue and aim to find a solution. They may not have been aware that you've been feeling overburdened or working longer hours than usual, just as it may not have been clear to you at the start of your employment that you would be expected to provide holiday cover.
A resolution may be achieved through discussion with your employer, but if it isn't, you might want to consider getting legal advice from employment law solicitors with experience of this kind of workplace issue.
How can a solicitor help?
It may be the case that the working arrangements at the organisation you're employed by are unfair or unreasonable, especially when it comes to covering holidays. If you seek help from an employment law solicitor, they may ask you:
Whether you're properly compensated for any extra hours you do - if your contract states your working hours and you're regularly exceeding these hours without receiving overtime pay, this could be a breach of your employment rights
Whether your employer made it clear at the start of your employment that you may have to work extra hours
Whether any overtime you're doing is mandatory or not (i.e. your employer tells you that you have to do it, or makes you feel pressured into agreeing to work overtime)
Whether you're covering work that you aren't trained for, which could be dangerous - especially in cases of manual handling, working with machinery or working at height.
The crucial thing to consider in situations like these is reasonableness. Has your employer made a reasonable request in asking you to cover holidays? It's one thing to cover a colleague's emails while they're away for a week, but a completely different prospect entirely to be working hours extra each week or having to tackle a completely new job that you're unprepared to perform.
What about taking holidays - can my employer dictate when I use my annual leave?
Our employment law solicitors are also often asked by clients about their rights when it comes to taking their own annual leave. Many employees have felt forced or pressured by their bosses to take annual leave at certain times, and wonder whether or not this breaches their employment rights.
In most workplaces, employees must give notice that they wish to take time off. This notice period should be around twice the length of time that the employee wishes to take as annual leave, but some employers are more flexible about this.
Your employer can also refuse a request if the business demands it - for example, if a lot of other staff members are on holiday at that time and the company would be under-staffed if your request was granted. They must give notice of refusal, and be fair and equal to all employees when granting or refusing holiday requests.
Some employees come to us with a complaint that their employer has forced them to take annual leave at a particular time. For example, when the office shuts for Christmas.
There are two important points to remember with this kind of situation:
The employer must give notice of at least twice the length of time of the requested annual leave dates, just like employees requesting holidays themselves.
Most organisations will outline the specific dates of mandatory holiday periods in the employment contract, explaining clearly to employees that they'll need to take some or all of their holidays then (for example in a quiet period or during company downtime).
Another issue to note is that your employer can't force you to use all of your annual leave allocation if you don't want to, but they can't pay you in lieu of holidays not taken. All they can do is encourage employees to take their mandatory holiday requirement, especially when the holiday year is nearing at an end and a worker still has lots of leave left to use.
If you think your employer has treated you unfairly when it comes to covering for colleagues who are off work or in terms of enabling you to use your own holiday allowance, our solicitors could help. Contact the Slater and Gordon employment law team on freephone 0330 107 5004 for legal advice you can trust. You can also use our online form to get in touch and we'll call you back.
All the above information was correct at the time of publication.
Find out more from our experts