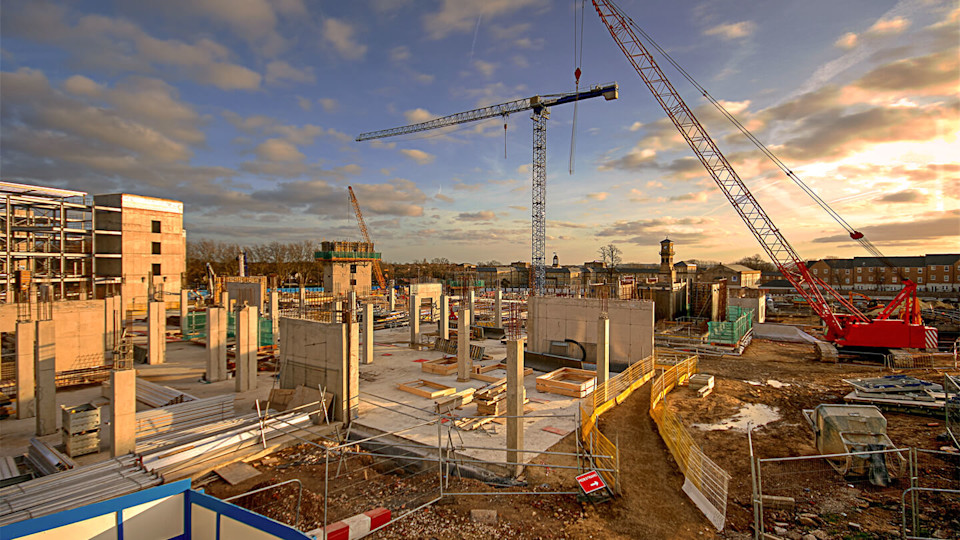 Personal injury
Accidents at work – facts and figures
Manual handling incidents, slips, trips, and falls from height account for the vast majority of workplace injuries.
---
Manual handling incidents, slips, trips, and falls from height account for the vast majority of workplace injuries.
The most common cause of fatal work accidents are: falls from height, contact with moving machinery or being struck by vehicles. The construction, agriculture and waste and recycling industries saw the highest rates of fatal accidents.
27 million working days are lost each year in the UK due to work-related injury and illness.
Types of work-related illness
According to the Health & Safety Executive (HSE) around 1.1 million cases of ill health are caused or exacerbated by work, and more than 22 million working days are lost due to work-related illness every year in the UK.
Common health conditions that are either caused or exacerbated by work can include work-related stress, skin diseases, asthma and musculoskeletal disorders. So-called 'long latency' conditions that are caused by previous work activity where symptoms may not appear for several years, include, vibration-related diseases, respiratory diseases, work-related hearing loss, asbestos-related diseases, and cancers.
Work-related stress
High rates of work-related stress commonly occur amongst middle aged workers aged 45-54 in large organisations with more than 250 employees. Work-related stress is particularly prevalent amongst health and social care professionals, nurses and teachers.
Together with musculoskeletal disorders, stress, depression and anxiety account for around 80% of new work-related conditions and 10.4 and 7.5 million working days lost respectively.
Work-related musculoskeletal disorders
Musculoskeletal disorders (MSDs) affect muscles, joints and tendons and commonly develop over time.
Manual handling is the most common work activity blamed on MSDs involving back injuries. The majority of MSDs affect the back and upper arms.
High rates are found in workers aged 45 and over in the building and construction industries as well as in the postal, healthcare and agriculture industries.
MSDs are responsible for more than 8 million working days lost every year in the UK.
Occupational cancer
Every year around 8,000 people die as a result of occupational cancer and an estimated 13,500 new cases are recorded, of which more than 5,500 come from the construction industry. Three times more men than women die of occupational cancer and most new cases involve lung, breast and skin cancer.
The most common cause of death is lung cancer and occupational exposure to asbestos. Around 13,000 deaths each year from occupational lung disease and cancer are believed to have been caused by previous exposure to chemicals and dust at work.
Around 5,000 people die from asbestos-related diseases every year. Deaths from mesothelioma continue to rise and are expected to peak towards the end of this decade.
Work-related respiratory disease
An estimated 30,000 people who worked in the last year report that they have developed problems with their breathing that were either caused or exacerbated by their work. Work-related respiratory diseases include asthma, pneumoconiosis, silicosis and chronic obstructive pulmonary disease (COPD) which is the term given for a number of lung diseases that include chronic bronchitis, emphysema and chronic obstructive airways disease.
Around 4,000 people die every year from COPD mainly due to their previous exposure to dust, chemicals and fumes at work. Typical symptoms of COPD include breathlessness, a persistent cough with phlegm, and frequent chest infections.
Work-related skin disease
The most common form of work-related skin disease is 'contact dermatitis' which is caused by allergens or irritants found mainly in soaps and cleaning products.
The severity of work-related skin disease can vary widely from minor irritation to extreme cases of dermatitis. Chefs, florists, beauticians and hairdressers have the highest rates of dermatitis.
Work-related or noise induced hearing loss (NIHL)
Exposure to excessive noise at work can cause irreversible hearing damage which can be very difficult to detect as it usually develops gradually over time.
Work-related hearing loss mainly affects men. Out of the 2,320 new claims over the last 11 years, only 20 affected women.
The highest rates of NIHL occur in the manufacturing, energy and construction industries.
Hand-arm vibration disorders (HAVs)
HAVs or 'vibration white finger' is an industrial disease caused by the continued use of vibrating hand-held power tools such as pneumatic drills.
Although HAVs is preventable, once damage occurs, it is permanent. HAVs can cause painful and disabling disorders of the blood vessels, nerves and joints as well as finger blanching attacks in cold weather.
HAVs mainly affects men. Foundry and construction workers are most at risk.
Contact us
Slater and Gordon have experts in work accident claims and deal with cases on a No Win No Fee basis. For a free consultation call us on 0330 041 5869 or contact us online and we'll be happy to help you.
All information was correct at the time of publication.
Find out more from our experts