Family law
Child care proceedings
The Children's Services department has a duty to act if they believe a child is at risk of serious harm. If they have instituted care proceedings with regards to your child, you need to talk to a family lawyer right away.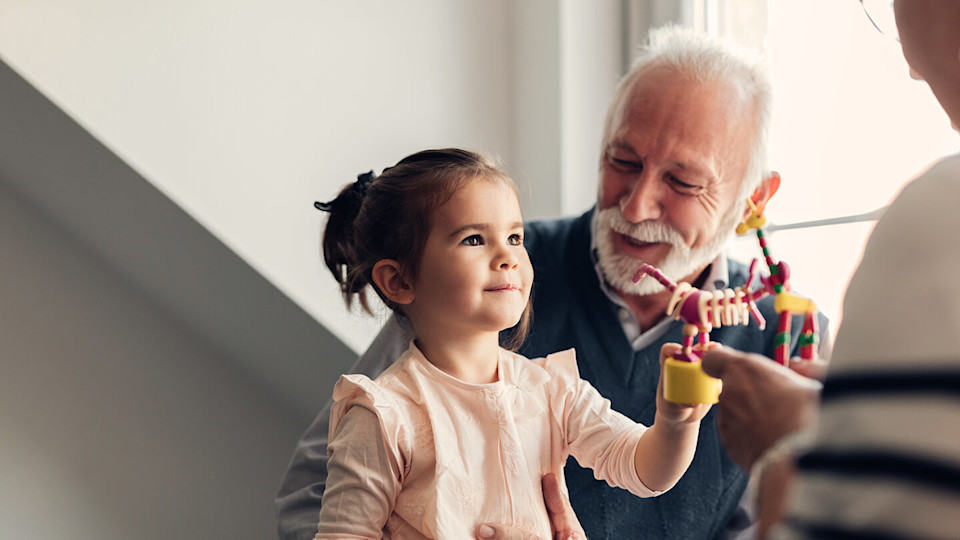 The children's law experience you need
Slater and Gordon's team of family lawyers have the empathy and the expertise you need. Call us now on 0330 041 5869 or contact us online today and we will call you back.
What are child care proceedings?
The Children's Services Department of every local authority has a duty to act if they believe that any child is at risk of significant harm in their home.
When they feel that a child is no longer safe, they can initiate child care proceedings, which ask a court to give them permission to take that child into care for their protection.
Naturally, this is very much a last resort option, and one that can be very distressing for parents if a child is about to be taken away from them, and they feel that this is unfair.
However, our experienced family lawyers are here to help parents in this situation, offering a sympathetic and supportive approach, as well as helping you to apply for legal aid.
Will I get legal aid for child care proceedings?
Yes, because child care proceedings are one of the very few areas left in UK law where legal aid is granted, regardless of your merit or financial circumstances.
So if you have parental responsibility for a child and have received a letter before proceedings or letter of issue from Children's Services, you should contact us for expert legal advice and for help applying for legal aid immediately.
If you are in this position and would like to speak to an experienced family law expert, call 0330 041 5869 or contact us online today and we will call you.
What is a letter before proceedings?
You will only receive this letter if you have already had some contact with children's services and are aware that they believe there is a serious problem.
A letter before proceedings is a final warning that your child will be taken into child care are if the issues that have led to Children's Services being involved are not resolved.
What is a letter of issue?
This is a letter to inform you that Children's Services believe it is in the child's best interests for them to be removed from your home and taken into child care. At this point, Children's Services will begin care proceedings, which means you will have to attend a number of court hearings.
Everyone who has parental responsibility for a child will be asked to attend as a 'party to proceedings', though other people can apply for permission to be 'party to proceedings' upon payment of a £155 fee.
It is also essential that you have some sort of legal representation at these hearings, to ensure that your rights are upheld.
What are court hearings for?
There are usually three court hearings before child care proceedings lead to a child being taken into child care, which must happen within 26 weeks of proceedings being issued. These are:
• The Case Management Hearing: this is usually a short hearing where the court will seek to identify the key issues, establish what evidence is needed and decide whether an issue of threshold needs to be resolved
• The Issues Resolution Hearing: this hearing is intended to see if the case can be resolved early, usually by everyone involved in the case being in agreement about where is best for the child to live
• The Final Hearing: if the child's parents and social workers can't agree on the best course of action at the Issues Resolution Hearing, the Final Hearing will decide whether an order is necessary in order to protect the child.
In cases where the court decides that a child needs protection it may make one of four different types of order:
• A Care Order: this gives the local authority Parental Responsibility until the child reaches 18, unless the order is discharged before then
• A Supervision Order: this gives the local authority the power to monitor the child's wellbeing, either at home or elsewhere
• A Special Guardianship Order: this places the child in the long-term care of someone other than the parents
• A Placement Order: this enables the local authority to put the child up for adoption, even if the parents object
Contact Slater and Gordon
If you believe that Children's Services intend to issue child care proceedings regarding your child or children, you need to seek legal aid and legal expertise immediately. Call us on 0330 041 5869 or contact us online today and we will call you.
The best solicitors to fight your corner! I struggled with a nasty unmarried couple dispute alone for over a year before biting the bullet and paying for proper legal support. I had one previous experience with a cheaper less well-known solicitor and I just felt completely let down and not a priority. But with S&G - from start to finish, I felt supported 100% and valued.

B L (family and personal matters case)
Matters were dealt with efficiently with a view to keeping costs to a realistic level and I am well satisfied with the final settlement she managed to achieve on my behalf.

J B (family and personal matters case)
For anyone needing help with family issues I could not recommend Slater and Gordon highly enough. I always had the feeling I had the best looking after my interests and they certainly didn't disappoint.

C I (family and personal matters case)