Home

>

Blog

>

2016

>

07

>

Illness Outbreak at Sensimar Seaside Suites in Mexico
29 July 2016
Illness Outbreak at Sensimar Seaside Suites in Mexico
The holiday illness claims team at Slater and Gordon are  investigating the claims of a number of clients who have allegedly suffered from an illness outbreak at Sensimar Seaside Suites in Mexico (formerly El Dorado Seaside Suites).
We are instructed by five separate parties who say their holidays were ruined as a result of an illness outbreak among guests at the resort in May and June 2016.
The symptoms of those affected by the illness outbreak include:
acute diarrhoea
vomiting
stomach pains
Three clients have been diagnosed with cyclospora, an infection of the bowel cause by eating raw fruit and vegetables contaminated with faeces.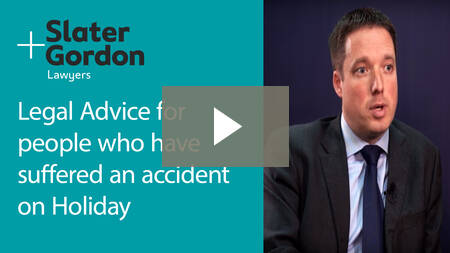 How Does a Holiday Illness Claim Work?
When it comes to compensation claims for holiday illnesses suffered whilst overseas, you may not know the same laws don't apply overseas as they do at home. In the UK, if you're injured in an accident that wasn't your fault, you have three years to file a personal injury compensation claim.
As the claimant, you can increase your chances of a successful case by gathering as much evidence of the food poisoning as possible.
If you suffer food poisoning at a resort, if possible, you should take these steps to increase your chances of a successful claim:
Take photos of any substandard food or hygiene conditions.
Report the illness to the manager and tour rep – keep a copy of the illness report/record.
Speak to other guests – take name and numbers of other people who are suffering.
Keep a diary of the food that you ate on the days before you became ill.
Call for a doctor.
Keep any medical records you are provided with.
For further information on seeking compensation for a holiday illness, see: Can I Seek Compensation if I Fell Ill on Holiday?
Slater and Gordon Lawyers offer a free consultation for people who suffer food poisoning on holiday abroad or in the UK.
If you or your holiday party suffered food poisoning whilst on holiday at the Sensimar Seaside Suites in Mexico call freephone 0800 916 9046 or contact us online and we'll be happy to help you.
Comments
Monday 08th January 2018

Thursday 22nd June 2017

Friday 02nd June 2017