Commercial law
Debt recovery solicitors
Cashflow is the lifeblood of every business. When clients don't pay when they're meant to, the effects of bad debts can quickly impact on your entire operation. Undisputed invoices have to be paid on your terms, and that's when our experienced debt recovery solicitors come in. We've the expertise and the approach to resolve these unfortunate situations as quickly and amicably as possible.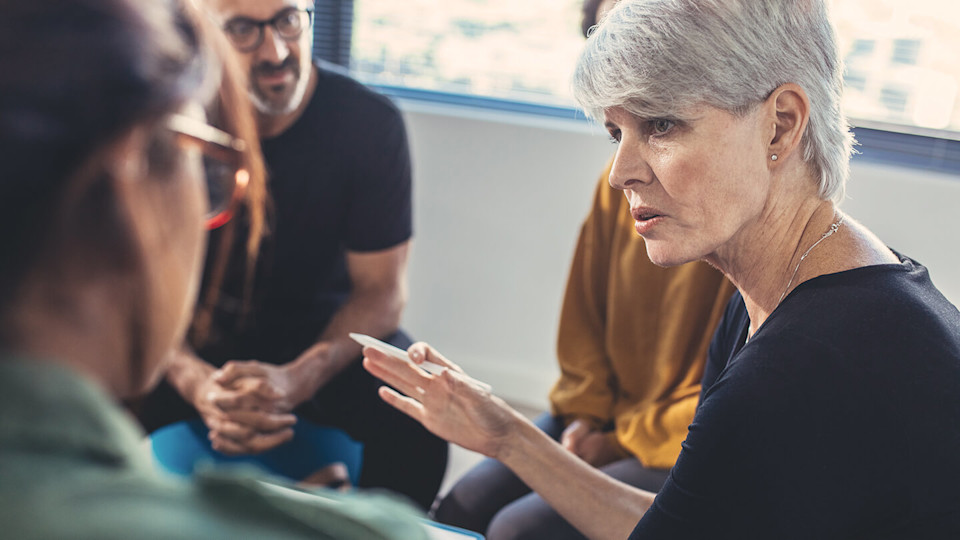 All you need to know about debt recovery
Slater and Gordon's experienced solicitors are here to advise you on all aspects of debt recovery. Call us on 0161 830 9632 or contact us and we'll call you.
How do you get money from a customer that won't pay?
Slow payments can mean a slow death for any business. Payment delays impact on your cashflow and ability to operate. Clients who usually delay initial payment are often those that will end up taking, quite literally, forever to pay.
Where there's no dispute about an invoice, bill or liability due to you and, the time allowed by your payment terms or agreement has been exceeded, it may be time to take expert legal advice to start the debt recovery process moving.
To find out more about our expert debt recovery services, call 0161 830 9632 or contact us now and we'll call you.
What's our approach to debt recovery?
It's often the case that some businesses use the payment process as an interest-free loan that helps with their own cash flow. Sometimes it can be as simple as the business being in financial trouble and they're simply struggling to pay. The same can be said of individuals.
The longer a debt is left unpaid, the more likely it is that the debtor will default completely. That's why credit control is an essential function for every business, and why debt recovery should begin – albeit politely – as soon as the payment is due.
For individuals, it may be that an agreement was entered or a loan was made to a friend and the repayment date has not been honoured. A landlord may have tenants not paying rent or a refund should have been made but has failed to materialise. The debt recovery options, whether against a business or an individual, can be explained to you by our experts.
Where a gentle reminder hasn't elicited payment, the next step may be a Letter Before Action from one of our debt recovery solicitors. This lets the debtor know that you're serious about receiving payment and will usually cost a fixed fee for us to send on your behalf.
In the event this still fails to elicit payment, we might then suggest making a claim at court or insolvency proceedings, the cost of which will vary depending on the amount of debt that you need to recover.
If you've filed a claim and the court has ordered a judgement in your favour, should the debtor still fail to settle the liability our team can assist with enforcement options such as:
A Writ of Control

:

This enables an enforcement officer to seize goods that may be sold in order to pay the outstanding debt.
Attachment of Earnings:

If the debtor is employed, you're able to apply to the court for an order that attempts to recover money from the debtor's salary. The court would be able to determine a level of monthly repayments taken from the debtor's wages.
Statutory Demand for companies and individuals:

This process is often the first step used prior to issuing a bankruptcy or winding up petition. The demand provides 21 days for the debtor to settle the debt or reach an agreement and so essentially acts as a 'formal' last chance to the debtor to settle liability. Failure to respond to a Statutory Demand had subsequent consequences for the debtor in the insolvency process placing a higher burden upon the debtor to dispute that the funds are due.
Bankruptcy proceedings

:

This applies to cases where there are no issues with regard to service, the debt isn't disputed or a court order has been obtained against an individual.
Winding up proceedings:

This has the effect of 'winding up' a business if it's carried through to completion and is very much the 'nuclear' option when it comes to recovering debts from another business. This option is usually to force payment from a business because if the business is 'wound up' then it ceases to trade and assets are sold to pay off creditors.
Charging order:

Does your debtor own the property they live in? Our solicitors can offer you advice on enforcing a judgment debt by placing a charge over a debtor's property to secure your debt. Depending on the amount of the judgement debt, you'll either receive your funds upon sale of the property or you could apply to the court for an Order of Sale which means the property is sold releasing the funds to pay the debt.
In addition to these proven routes, there are many other avenues and strategies available to you where you're owed money by another business or a private individual. In the first instance, it may well be worth talking to one of our experienced debt recovery solicitors to discuss the specifics of your case.
Call us today on 0161 830 9632 or contact us now and we'll be happy to call you.
I have completed the online client satisfaction survey, with of course, first class ratings! You have resolved a complex issue with an uncomplicated and informative technique. I am most grateful, thank you.

Martin, Pembrokeshire (dispute resolution case) 
My wife and I have been very happy with the progress since your involvement in our case and we wish to thank you for bringing it to a satisfactory conclusion.

Mr Lewis, Flintshire (dispute resolution case)
Service so far has been exceptional.The phone was answered promptly and the claims process was explained in depth.Assistance was given via telephone to complete the necessary forms. Emails are answered promptly.

Steve C. (Trustpilot review)
Excellent Service! I was amazed at how professional and efficient this company dealt with our situation to our total satisfaction. Would highly recommend and definite 5 STARS!

Brian H. (Trustpilot review)
There has been no nonsense, the claim has been dealt with in a professional manner & at a good pace. The staff are friendly & speak clearly, they explained what is taking place there & then as well as what will take place next, reassuring you every step of the way, Slater & Gordon was recommended to me & would recommend them to anyone who was interested

Kevin (Trustpilot review)