CQC lawyers
CQC Warning Notice challenges
If it's your intention to challenge a Warning Notice then written representations need to be submitted within 10 working days from the date on which the Warning is received. If you wish to accept the findings, then we can help move your service forward to avoid any further action being taken against you by the CQC.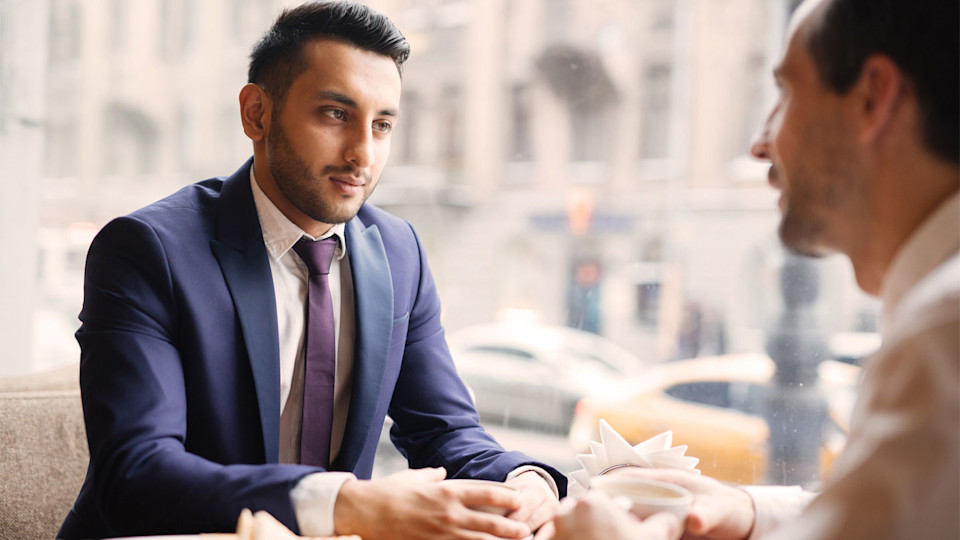 The CQC experience you need
Slater and Gordon's specialist team of CQC lawyers have the experience and the approach you need. Call us now on 0330 041 5869 or contact us and we'll call you.
What is a CQC Warning Notice?
The Care Quality Commission (CQC) has the authority to undertake inspections without notice, and to hand down a number of serious sanctions, including Warning Notices and Fixed Penalty Notices where serious breaches or other failings are identified.
Warning Notices are issued by the CQC where the quality of care provided by a registered person falls below what's legally required by the Health and Social Care Act 2008 and the regulations made under this Act.
Warning notices are issued by the CQC when:
Regulations have been breached
A section of the

Health and Social Care Act 2008

has been breached
A 'relevant enactment' - another Act with requirements relevant to the fundamental standards - has been breached
A condition placed on a Registration has been breached
If an historic breach that has now been rectified is considered serious enough to warrant a Warning notice, the CQC will even serve a Warning Notice for that breach.
Where a failure is ongoing, the Warning Notice will often specify a timescale by which the registered person must become compliant. Further action may be taken if there is a continued failure to comply.
How do I respond to a CQC Warning Notice?
There's no right of appeal against a Warning Notice. Instead, you can make written representations when you disagree with the reason or reasons for the Notice being issued.
Time is of the essence however, as once a Warning Notice is issued, the provider or manager will have only 10 working days to make written representations. It's therefore essential to understand that representations cannot be made verbally.
What can I make written representations about?
It's essential to understand that there's no right to appeal, or to ask for time and understanding from the CQC. Your written representation must respond clearly and factually, noting specific points such as:
That the Warning Notice contains an error
That the Warning Notice is based on inaccuracies
That it would be unfair to publish it for some other reasons
That the requirements are neither reasonable nor proportionate
How will the CQC respond to written representations?
In response to written representations that are received within 10 days of the Warning Notice being issued, the CQC may do one of the following:
Withdraw the Warning Notice: this is only done in exceptional circumstances where the CQC considers it should not have issued the Warning Notice. If a Warning Notice is withdrawn, CQC will not publish the details of it.
Withdraw the Warning Notice and issue another one: This is done where the CQC considers that there was an error in the original Warning Notice that can be rectified but that the Warning Notice is still appropriate.
Publish a summary of the Warning Notice and possibly issue a press release: This is done when the Warning Notice was considered to be accurate and it's therefore considered appropriate to publish a summary.
In respect of this last option, providers can make representations to the effect that it would be unfair to publish the Warning Notice, and the CQC may decide that while the Notice is accurate and appropriate, they will not publish the details, for the reasons outlined in the representations.
Do I need legal advice to make a written representation?
Writing representations against a Warning Notice can be time consuming and challenging. With only 10 days to respond to a Warning Notice, early engagement with legal professionals can ensure that the written representations are well drafted and submitted in a timely manner.
This is important for reputation as well as regulatory reasons. Publication of a Warning Notice can result in negative publicity, which in turn could result in a loss of business. Effective representations can help to avoid publication of the details of the Warning Notice and consequently obviate any potentially damaging publicity.
What is a CQC Fixed Penalty Notice?
The CQC can issue a Fixed Penalty Notice where a provider has failed to comply with relevant legislation. It's only appropriate for the CQC to issue a Fixed Penalty Notice where they would have been entitled to prosecute, and the payment of such a penalty could result in the avoidance of a prosecution.
Failure to pay a Fixed Penalty Notice will usually lead to a prosecution.
The CQC will use its power to issue a Fixed Penalty Notice when:
There is evidence of an offence sufficient to bring a prosecution
Although a prosecution is possible, CQC consider improvements could be achieved without initiating costly proceedings
The offence has an insubstantial impact on people using the service
Fixed Penalty Notices can also be costly in very direct terms, as each individual breach can attract a separate fine. Seeking early legal advice from an experienced CQC solicitor can help you to comply with legislation and avoid these significant fines.
Talk to one of our experienced CQC experts today by calling 0330 041 5869 or contact us and we'll be happy to call you.
From start to finish Slater and Gordon solicitors dealt with my case in a fantastic fashion. My solicitor was outstanding. He was thorough and diligent in his work, his professional approach ensured that I was at ease with my situation. I felt that I was in safe hands. I couldn't recommend them highly enough.

S S (criminal defence case)
I found my solicitor to be friendly, professional and courteous and furthermore always available either by phone or near instant email replies. My case looked cut and dry and I was expecting a lengthy ban and fine, but somehow the case was thrown out!

Mr Q, Essex (criminal defence case)
I was represented by Slater and Gordon in a drink driving case. They could not have been more helpful. My solicitor supported me with understanding and consideration; listening to my concerns and worries prior to the case, whilst supplying me with sensible and practical advice. I could not have managed this awful experience without the support I gained from Slater and Gordon.

Mrs A, South East (criminal defence case)
We have no hesitation in recommending your company to our friends and family. You have always been on hand to answer any queries and was able to explain every step of the process in a clear and concise way. It has been one of the most upsetting and stressful times over the last month or so, but has helped having you on our side.

G B (criminal defence case)
My solicitor was caring, professional, thorough in her approach and her attention details was what was needed on the day. I had a positive result that day and I am certain that without their help this would not have been possible.

Anonymous (criminal defence case)