Professional misconduct
Professional misconduct solicitors
Allegations of professional misconduct or regulatory breaches can have devastating effects on your career. Our professional misconduct solicitors understand the seriousness of being under investigation and have a wealth of experience providing support and representation to professionals in a multitude of fields.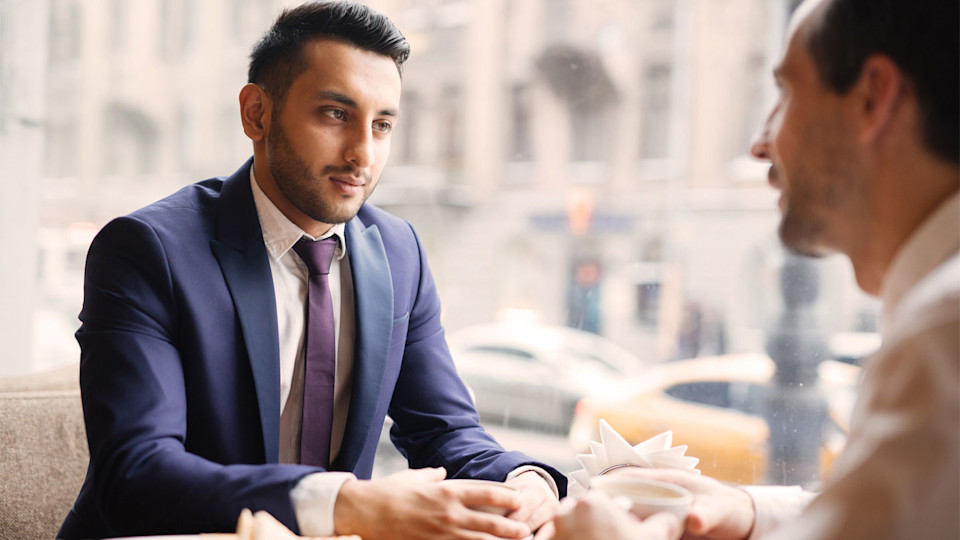 All you need to know about professional misconduct hearings
Slater and Gordon's specialist solicitors understand exactly how professional misconduct investigations work. Call us on 0330 041 5869 or contact us and we'll call you.
Professional misconduct
How can our solicitors help?
If you need support with a professional misconduct case we're here to help. Our team of solicitors can provide you with expert legal advice and knowledge to ensure the best outcome for you and your case. Our services include:
Can you help with professional misconduct proceedings?
While it's a great thing to have a profession, the fact is that your professional status puts you at the mercy of a range of professional bodies when things go wrong, or even when unsubstantiated allegations are made against you.
Many regulatory bodies hold immense powers to investigate and judge you. They can impose penalties that can damage your livelihood and even end your career.
We've specialised in professional misconduct cases for many years, for clients including doctors, dentists, nurses, chiropractors, opticians, paramedics, solicitors, barristers, accountants, chartered surveyors, teachers, police officers, social workers, and insolvency practitioners.
While we've learned a great many things in this time, there are two key facts that stand out above all others:
Every professional body has its own unique disciplinary processes
There are no written rules to help you to prepare an effective defence
This doesn't mean you have to be helpless in the face of a misconduct investigation or disciplinary hearing. What it does mean is that you need help and support from specialist misconduct solicitors. We've first-hand experience of how professional bodies conduct investigations into alleged breaches.
It's also worth noting that if you've become aware of any impending investigation, inspection or Fitness to Practice hearing, the sooner you seek help the more likely a successful outcome will be.
Call us right away on 0330 041 5869 or contact us and we'll call you.
How can you help me in a misconduct case?
In addition to a wealth of professional misconduct experience, we've also built up an extensive support network over the years.
These colleagues include clinical practitioners, educational deans, forensic accountants and former regulatory inspectors. With their invaluable experience and advice on our side, we can help you with misconduct-related issues including:
Professional competency
Personal behaviour
Health
Acting beyond scope of practice
Dishonesty
Criminal allegations
Fraud
Breaches of conditions/notices
Plagiarism
Research misconduct
Malicious and vexatious complaints
Defamation and harassment
Whistleblowing
Self-referrals
Risk assessments and reviewing policies
Data Protection/FOIs/Third Party disclosures/Consent
Remediation and Personal Reflections
If you're under investigation or suspension by a professional body for these or any other matters, call us now on 0330 041 5869 or contact us and we'll call you.
How much will a misconduct defence cost me?
The most important thing to do if you're accused of professional misconduct is to take specialist advice immediately. Our initial consultation is free and a 'sense check' of the allegations against you.
During the consultation we'll seek to assess the seriousness of your position and provide you with a 'road map' of your options, including the potential outcomes and costs.
Where possible we'll work with your indemnity insurers or union to help with access funding. If this isn't possible, we'll always strive to break the process into a series of fixed fees and staged payments.
If you've been accused of professional misconduct call us right away on 0330 041 5869 or contact us and we'll call you.
From start to finish Slater and Gordon solicitors dealt with my case in a fantastic fashion. My solicitor was outstanding. He was thorough and diligent in his work, his professional approach ensured that I was at ease with my situation. I felt that I was in safe hands. I couldn't recommend them highly enough.

S S (criminal defence case)
My solicitor has the knack of getting straight to the point. She then pursues that point fearlessly on her client's behalf. Moreover, she conducts herself with such good humour and charm as to raise one's spirits whatever the difficulties. Loyalty is her middle name.

Anonymous (Professional misconduct case)
I found my solicitor to be friendly, professional and courteous and furthermore always available either by phone or near instant email replies. My case looked cut and dry and I was expecting a lengthy ban and fine, but somehow the case was thrown out!

Mr Q, Essex (criminal defence case)
We have no hesitation in recommending your company to our friends and family. You have always been on hand to answer any queries and was able to explain every step of the process in a clear and concise way. It has been one of the most upsetting and stressful times over the last month or so, but has helped having you on our side.

G B (criminal defence case)
My solicitor was caring, professional, thorough in her approach and her attention details was what was needed on the day. I had a positive result that day and I am certain that without their help this would not have been possible.

Anonymous (criminal defence case)