Criminal law
Anti-money laundering solicitors
The Proceeds of Crime Act 2002 has made the definition of 'money laundering' broader than ever. As legal experts in this field we've the experience to advise you on compliance or to defend you in court.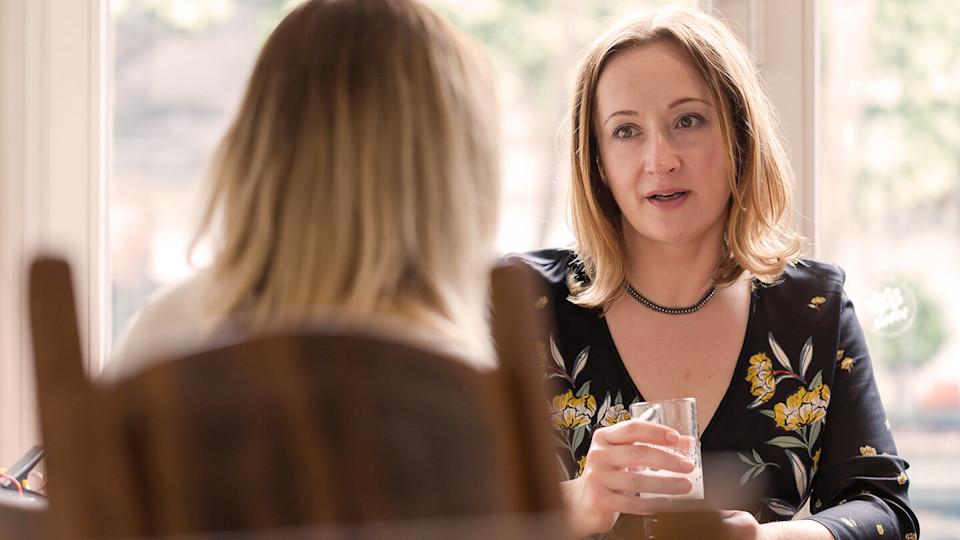 Under suspicion of money laundering?
Slater and Gordon's specialist business crime solicitors have a successful track record in defending money laundering prosecutions. Call us 24/7 on 0330 041 5869 or contact us and we'll call you.
Why have we been accused of money laundering?
Money laundering is the generic term for any activities that turns criminally obtained money or property into assets that appear to have been obtained legitimately. Money laundering is a key objective of criminals yet it's often the case that innocent parties are caught up in money laundering investigations due to inadequate internal procedures.
It's also worth noting that the Proceeds of Crime Act 2002 (POCA) widened the definition of money laundering to encompass the proceeds of any criminal act. For example, your business may have made a small profit on a minor tax evasion or regulatory breach, which then passes into company accounts. That money is then treated as a 'proceed of crime', potentially adding a criminal charge of money laundering to whatever action might be taken by HMRC or the relevant regulatory body.
To find out more about staying compliant with POCA and all related laws, call us on 0330 041 5869 24 hours a day, 7 days a week, or contact us and we will call you.
What if we are unaware of money-laundering activities?
A large number of companies and individuals have significant exposure to the risk of prosecution for offences arising out of suspicious financial activity. In fact, even conveyancing Solicitors have to be extremely watchful, as the purchase of residential and commercial property is a popular way to launder the proceeds of crime. That's why you'll always have to account for the source of any cash used in the purchase of a property.
A tangential involvement in a money laundering investigation need not necessarily lead to a successful prosecution. The proceeds of criminal activity that may have occurred anywhere in the world can make their way to these shores by many routes. The legal test is that you risk prosecution and a severe sentence only if you knew or should reasonably have suspected that money or assets you were dealing with represented the proceeds of crime.
If you're under investigation for suspected money laundering - or have been made the subject of a Restraint Order to freeze your personal or business assets - you should contact our specialist solicitors right away. Slater and Gordon is widely acknowledged as having expertise in defending clients against charges of money laundering, fraud, bribery and other white collar crimes.
To speak to an experienced, specialist lawyer about defending you against an accusation of money laundering, you can call us 24 hours a day, 7 days a week on 0330 041 5869, or contact us and we'll call you.
From start to finish Slater and Gordon solicitors dealt with my case in a fantastic fashion. My solicitor was outstanding. He was thorough and diligent in his work, his professional approach ensured that I was at ease with my situation. I felt that I was in safe hands. I couldn't recommend them highly enough.

S S (criminal defence case)
My solicitor was caring, professional, thorough in her approach and her attention details was what was needed on the day. I had a positive result that day and I am certain that without their help this would not have been possible.

Anonymous (criminal defence case)
We have no hesitation in recommending your company to our friends and family. You have always been on hand to answer any queries and was able to explain every step of the process in a clear and concise way. It has been one of the most upsetting and stressful times over the last month or so, but has helped having you on our side.

G B (criminal defence case)
I was represented by Slater and Gordon in a drink driving case. They could not have been more helpful. My solicitor supported me with understanding and consideration; listening to my concerns and worries prior to the case, whilst supplying me with sensible and practical advice. I could not have managed this awful experience without the support I gained from Slater and Gordon.

Mrs A, South East (criminal defence case)
I found my solicitor to be friendly, professional and courteous and furthermore always available either by phone or near instant email replies. My case looked cut and dry and I was expecting a lengthy ban and fine, but somehow the case was thrown out!

Mr Q, Essex (criminal defence case)