Family
Uncontested vs contested divorce
With plenty of high-profile examples of separating couples battling it out in the divorce courts, from Hollywood A-listers to business moguls, it's easy to make the mistake of assuming that all divorces involve long, costly and acrimonious court proceedings. In reality though, many divorces are granted with minimal disagreement and without couples having to make any court appearances.
15 November 2017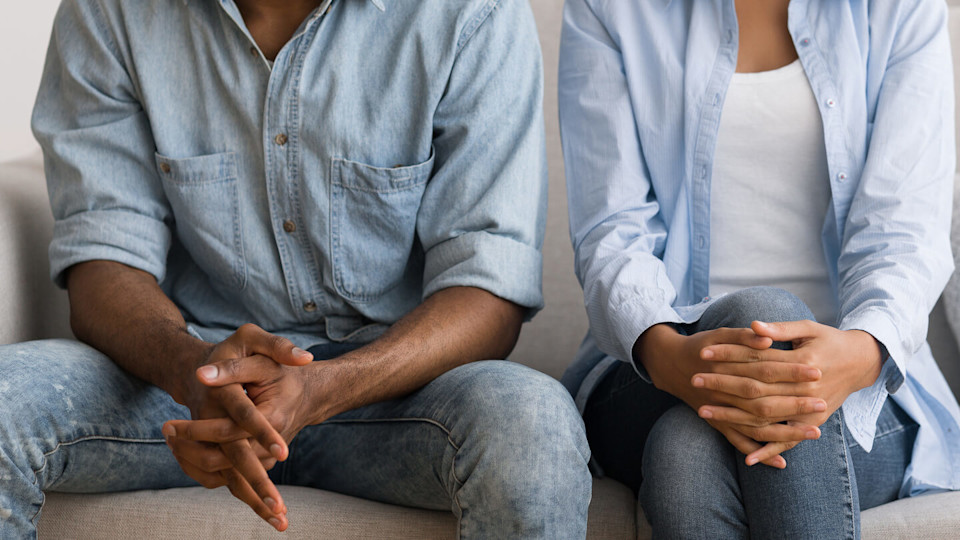 One of the key factors that helps to determine how difficult this legal process is, how long it will take and how much it will cost is whether or not the divorce is contested. Here, we explain the differences between contested and uncontested divorce to give you a clearer idea of what you can expect if you're separating from your spouse.
The basics
Put simply, an uncontested divorce is a divorce that isn't disputed by the other party. Because it isn't defended, it costs much less than a contested divorce, takes less time and doesn't require you to attend any court hearings. Contested divorces are rare. When they do occur, the divorcing couple are usually required to attend two court hearings.
The respondent decides
In England and Wales, the partner who begins divorce proceedings is called a petitioner. This is because they have to send a divorce petition to the court. The other party is called a respondent. They are sent a copy of the petition and an Acknowledgement of Service form by the court. This form contains a number of questions, including whether or not the respondent wishes to defend against the divorce.
In most cases, people answer 'no', meaning that divorces can proceed uncontested. However, in some cases, the respondent answers 'yes', which results in a more complicated process.
Uncontested divorce
Uncontested divorces can be processed by courts on paper and there's no requirement for either party to make an appearance in court. Usually, the process takes around six months to complete. The time-frame is dictated by how busy the court is and how quickly both parties complete and file the necessary paperwork.
Contested divorce
In cases of contested divorce, the respondent is required to detail the reasons why they are defending the divorce. Once the petition has been served on the respondent there's a time limit of seven (business) days to file the acknowledgement of service with the court.
There are many different reasons why people decide to contest divorces. For example, they might not agree that the marriage has broken down irretrievably or they might dispute the grounds for divorce outlined by their spouse. The five possible grounds for divorce are adultery, desertion, two or five years of separation and unreasonable behaviour.
In contested divorces, the court will require both parties to provide evidence to support their case. Once they have done this, a judge will determine whether or not the spouse who petitioned for divorce is entitled to it.
The outcome
It's rare for people to contest divorces and, even when they do, it's difficult to succeed in these defences and persuade a judge not to allow a divorce to proceed. Also, it's important to be aware of the fact when respondents don't succeed, they are usually ordered by the court to pay the legal costs of the petitioner.
No answer filed
When respondents state in their Acknowledgement of Service form that they wish to defend a divorce, they only have 21 days (seven business days plus 21 days after service of the original petition exclusive of the day of service) to submit their answers detailing the reasons why.
If they don't meet this deadline, the person seeking the legal separation can carry on with the proceedings and the divorce will be dealt with by the court as though it hasn't been contested.
Using mediation
Because contested divorces take longer, cost more and are more stressful, it's best if you can avoid taking this route with your spouse. One option if you can't agree whether to get a divorce or why you're separating is to arrange mediation. This process involves using a specially trained third party to help you reach an agreement without having to argue your case in court. It could save you money and make your separation less traumatic.
Getting legal advice
If you can't come to an agreement with your partner, taking your case to court may be the only option. If you find yourself in this situation, it's really important that you have an expert solicitor who can advise you on the best approach to take and guide you through the process. They will be able to help you decide which of the five grounds for divorce to use and they'll advise you on the evidence you need to back up your claim. They can also communicate with your ex-partner and their solicitor on your behalf if you don't want to have contact with them.
Children, property and money
Whether it's contested or not, a divorce simply ends your marriage. It's doesn't determine what will happen to any children, property or money you share with your ex-partner. These matters have to be decided separately.
How Slater and Gordon Lawyers can help
Regardless of the type of divorce you're going through, the specialists at Slater and Gordon Lawyers are here to help you get the best possible outcome. We know that the breakup of a marriage can be an extremely distressing time and our family law solicitors always approach these cases with the utmost sensitivity and care.
By getting legal help from our experts when you're separating from your spouse, you can take some of the anxiety and uncertainty out of the situation and you can ensure that your interests are protected throughout the process. To find out more about our divorce law services, don't hesitate to get in touch.
All the above information was correct at the time of publication.