Public inquiries
What's the difference between inquests and inquiries?
Inquests and inquiries are similar in many ways so people are often confused as to what the difference is. Many people believe they're exactly the same. Here, our public inquiry and inquest experts explain some of the key differences between the two to help you gain a better understanding of what they are.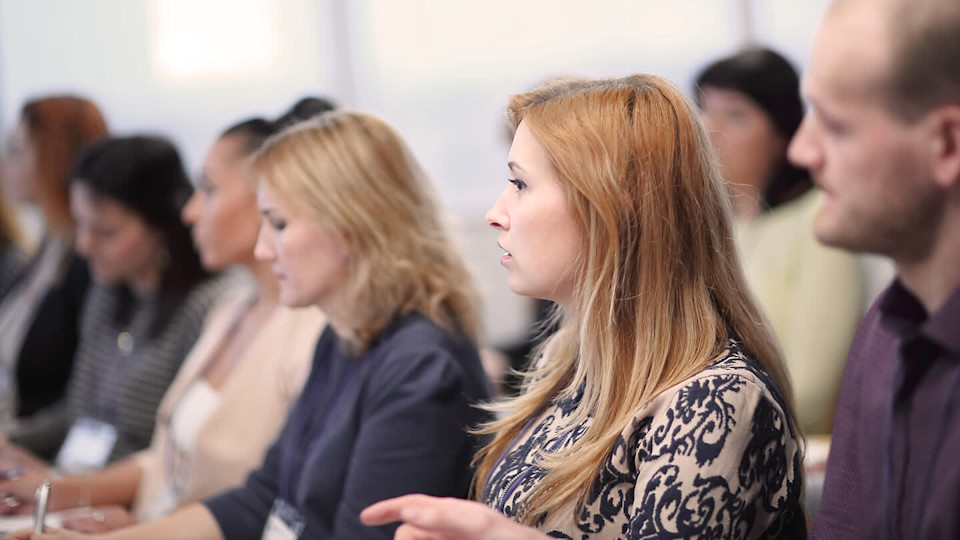 How are inquests and inquiries different?
As specialists of both public inquiries and inquests, we're often asked 'what's the difference?'.
As they're similar, the two are often mistaken for each other, sometimes even by lawyers who don't specialise in this area of law.
When you look on the surface, they both appear the same – they both carry out investigations to determine four factors:
However, there are significant differences. Below are some of the key differences which set them apart.
1. Death
Inquests take place when someone has died of unnatural circumstances and therefore, the four factors they determine, listed above, relate to who was the deceased, when did they die, where did they die and how did they die.
Although most inquiries take place as a result of a significant event that has caused death, not all inquiries relate to loss of life, for example, the Independent Inquiry into Child Sexual Abuse. It's also important to note that they are not mutually exclusive and in some cases an inquest can still take place following an inquiry.
2. The breadth and depth of 'Why'
Both inquests and inquiries will look at the circumstances in which the deceased died, but an inquiry can go much further with its investigation than an inquest. An inquest considers a narrow set of issues and questions known as its "scope" whereas an inquiry has a broader discretion to consider a wider range of issues known as its "Terms of Reference".
3. Procedure
Different legislation governs inquests and inquiries. As a result, the procedures for each of the powers of those presiding over the case vary dramatically.
It's also of note that if the deceased died whilst in state custody, for example, in police custody, in prison or in a hospital setting as a mental health detainee, or if there is a significant wider public interest, Article 2 of the Human Rights Act 1988 could be engaged. Whilst the legal framework for inquests allows Article 2 inquests to take place, it could be that the public interest is that significant and there's a greater need to understand matters to prevent similar deaths occurring, that an inquiry could be established. In these cases, it could be that the interests of a bereaved family are better served through a wider reaching public inquiry than an inquest and it's important to enlist proper specialist legal help.
Inquests usually last anything from one day to a few months. However, given the significant difference in the investigation, an inquiry can take much longer for a conclusion to be reached, and can often take several years.
After an inquiry there tends to be a lengthy report which would usually be published, whereas after an inquest, the Coroner simply writes their conclusion which, unless it's Article 2, will simply say who died, when, how and where. In an Article 2 inquest there will be a longer narrative conclusion, also dealing with the circumstances of the death.
4. Closed sessions
Both inquests and inquiries are heard in an open forum as there's a duty to make everything as public and transparent as possible in the interest of fairness and justice.
However, where evidence is sensitive in nature, for example, if evidence had to be considered which might pose a risk to national security, inquiries can hold closed sessions which will be held out of the public forum and only the chair, the witness and the inquiry legal team (with adequate security clearance) will be privy to those sessions. They'll consider that evidence and it will remain completely confidential. This can in some cases ensure credibility in the investigation's findings as all evidence is capable of being considered.
However, there are no closed sessions at an inquest and therefore any evidence which could not be heard in the public domain, wouldn't be heard. This could lead to weakness in the investigation's findings.
This is what caused implications at the Manchester Arena Inquests, and one of the reasons why it became a public inquiry.
5. Blame
Although an inquest establishes what's happened, it's not about apportioning blame. Once an inquest establishes what happened, who should be held responsible remains a matter for the criminal and civil courts.
In either proceedings, there may be the opportunity for the bereaved families to ask witnesses and/or experts questions either themselves or through their lawyers, but there are some circumstances where witnesses can refuse to answer to prevent self-incrimination. Specialist legal help is recommended to help with any form of questioning in both proceedings.
6. Funding legal representation
With an inquest, if Article 2 of the Human Rights Act 1988 is engaged, i.e. if the death was whilst in state custody, Legal Aid may be available to fund legal representation in certain circumstances. You have to make an application for Legal Aid funding to cover legal representation, which is usually means-tested, and can be quite a lengthy and complex process.
If Article 2 is not engaged, legal representation at an inquest can either be paid privately or the cost of the representation can be recovered if there's a civil claim (such as a personal injury or medical negligence claim) as part of the costs of the case.
The funding available for an inquiry is very different as how it's funded depends on the actual inquiry and each is different. If you're granted status to join an inquiry as a Core Participant, in the majority of cases, you'll be granted funding by the inquiry which will pay for reasonable legal provisions. It's not means-tested and is paid on a monthly basis (unlike Legal Aid funding which is usually paid at the conclusion of the matter. It's usually paid by whichever Government Minister's department has called for the inquiry – for example, the Home Office in respect of the Manchester Arena Inquiry.
Meet the public inquiries and inquests experts
Meet our specialist public inquiry team have worked on some of the most high-profile and groundbreaking cases in recent years.
---
At all times I felt valued and heard, able to have a voice to give evidence in my own words. I couldn't speak more highly of Richard and everyone, without exception, at Slater and Gordon who gave me the support and strength to see through what was a very long and drawn out process.

Public inquiry client
As a victim of sustained abuse, within a very powerful institution who had tried to silence me for decades, a Public Inquiry is a very daunting thing to be part of. Richard Scorer and all his team at Slater and Gordon were incredible with their care, kindness, support and availability to help me through what was at times a very overwhelming and harrowing experience.

Public inquiry client
During what was a stressful time, Richard and his team provided me with outstanding advice and support. I was treated with empathy and respect, and, above all, was listened to. An exceptional service.

Pubic inquiry client