Defence
Richard Black
Principal Lawyer
I have the benefit of 30 years' experience as a defence practitioner with a no-nonsense, fearless, direct approach.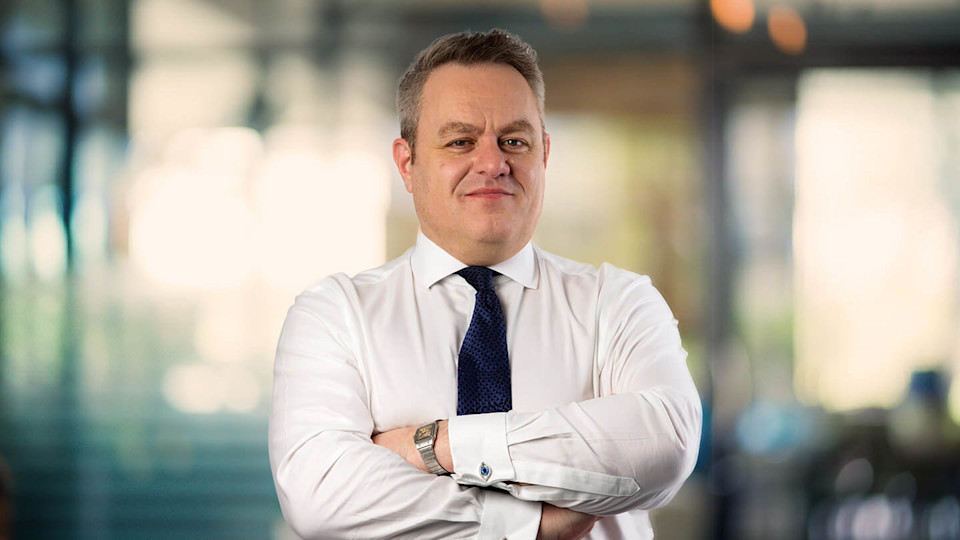 Get to know Richard
I qualified as a solicitor in 1993 and have been practising criminal defence law with Slater and Gordon since 2001.
I have extensive experience in criminal defence and police misconduct. I have a well-deserved, far-reaching reputation and am one of the most recognised names professional misconduct and criminal law including representing officers in relation to fatal road traffic accidents, fatal shootings and deaths in custody. I primarily represent police officers from the main forces in the North West/North of England in all aspects of criminal. Misconduct and coronial investigations and proceedings and I have dealt with many high-profile cases in all forums, often attracting national and international press coverage.
I'm known for having the gravitas that ensures anyone involved at this level feels more secure in being represented by me. I provide honest and realistic advice at all stages and pride myself on managing client expectations from the first meeting all the way to the conclusion of a case.
My practice is not limited to the representation of police officers and I regularly undertake privately funded criminal defence work for those who do not qualify for legal aid. I have been involved in the development and roll out of fixed-fee defence work within the firm. I have extensive advocacy experience in the Magistrates Court and carry out my own advocacy where possible.
Career highlights
I have many case highlights. Some of my most notable cases include:
R-v-McKie: I represented Darren McKie, an Inspector with Greater Manchester Police who was charged and subsequently convicted of murdering his wife in September 2017
Cumbria Police v DI Amanda Sadler: Di Sadler was the Deputy Senior Investigator in the investigation surrounding the highly publicised death of toddler Poppi Worthington. She was demoted to the rank of Sergeant following a gross incompetence hearing
Lancashire Police v PC Stuart Wright: PC Wright was found not guilty of gross incompetence following his use of Taser on an elderly, visually impaired male in Chorley Town Centre, having mistaken his white stick for a samurai sword
The Anthony Grainger Public Inquiry: I represented officer "Q9" who shot and killed Mr Grainger in a police operation in March 2012. Due to the covert nature of some of the evidence, the matter was referred to a public inquiry to allow evidence to be called in closed hearings. Q9 was exonerated and was not the subject of criminal or disciplinary proceeding
Recognition
I'm consistently recognised in the independent legal guide, the Legal 500 as a "leading individual" for general crime in the North West. Commendations I've received from them include: "Richard provides an 'excellent service; all communications are dealt with promptly, professionally, and the team is very knowledgeable." "The practice has a 'justifiably impressive reputation' thanks to its 'high-calibre lawyers who are all industrious, dedicated and tenacious." and "Richard is one of the most experienced solicitors around and is renowned for his defence work for police officers.
The most recent 2021 edition states: "Richard Black is also noted for his experience in defending police misconduct allegations." It also states that I'm an extremely able lawyer who has "a faithful client base who would not think of going elsewhere."
The extra mile
I was involved in the development of advocacy training in the field of police misconduct and deliver courses to Police Federation representatives from all the Forces of England & Wales on a regular basis. I have a keen interest in foreign languages and speak fluent French with a good working knowledge of Russian and Italian. I am trying very hard to learn the basics of Mandarin Chinese.
Contact Richard
Office: Manchester
This has truly been the hardest journey of my life and your support has been invaluable to me. You've been far more than my solicitor – you've been a friend, a listening ear, an advisor, and someone who believed in me and fought for my case. You made yourself available whenever I needed you, always provided reality checks and never made any promises you couldn't keep – for this I am incredibly grateful. Client testimonial (for Richard Black)
Thank you for your understanding on the day of interview and the way in which you assured me. I was put at ease by your manner and the way you advised me and for that, I am truly grateful. Client testimonial (for Richard Black)