Collective Actions
Karolina Kupczyk
Principal Lawyer
As a principal lawyer in the collective actions department in London, I have a broad experience of dealing with variety of cases involving high number of clients.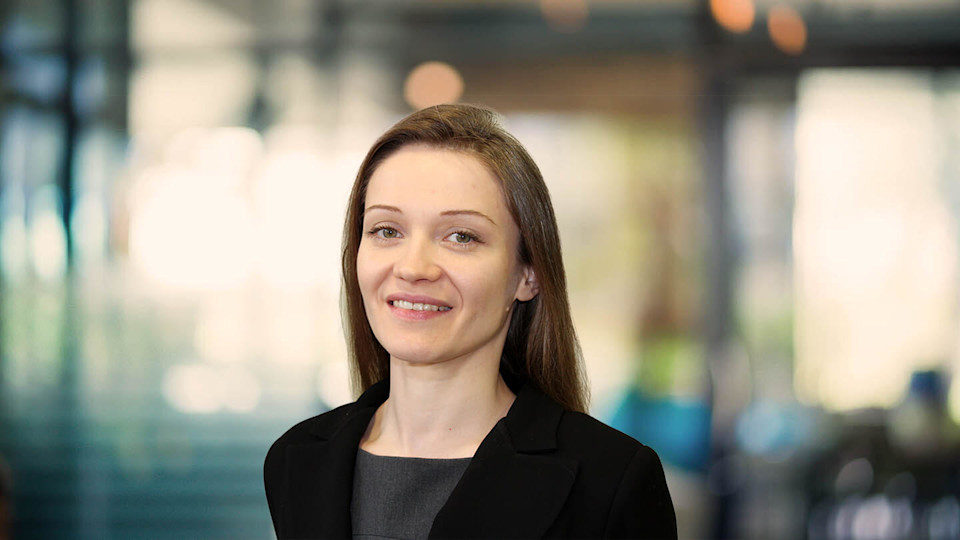 Get to know Karolina
I lead a team of lawyers focussing on investigating and establishing collective actions. I specialise in undertaking legal work across a wide range of complex collective action cases and has a wide expertise in developing underlying legal and litigation strategies in cases.
I began working at Slater and Gordon in 2007 and qualified as a solicitor in the UK in 2012. Since qualifying, I've specialised in representing the public in a wide range of complex collective action cases. My involvement focuses on developing underlying legal and litigation strategies in cases.
One of my skills as a collective actions lawyer is identifying key personal issues within a client group and developing systems to improve the efficiency of client communication. This successful approach has been applied in all collective actions to benefit clients by ensuring that every client remains an individual however large the group. It also improves the efficiency of case handling and delivers savings to clients.
My experience also includes dealing with a number of multi-client financial product mis-selling cases brought against numerous banks.
In my career I've represented clients in employment and personal injury cases and delivered solutions using a collective approach as well as discrete cases where there are allegations of fraud, money laundering and corruption.
Career highlights
I was a key player in a major negligence action against a firm of solicitors and their insurers over failure to properly advise around 150 clients involved in a property equity release transactions.
I've been involved in one of the largest collective actions brought against Volkswagen for installing defeat devices in vehicles manufactured by them in order to cheat the emissions standards. I'm now one of the leading lawyers in a claim against Mercedes-Benz, that attracts thousands of clients.
I also lead an investigation against Hargreaves Lansdown Asset Management Limited and Link Fund Solutions and/or Northern Trust relating to the LF Woodford Equity Income Fund on behalf of thousands of investors.
I've also handled cases against the pharmaceutical industry where my experience in dealing with distressed clients was noted.
The extra mile
I have several memberships. I'm a member of the London Solicitors Litigation Association, a member of the Pan-European Legal Organisation PEOPIL and a member of the Association of Women Solicitors.
I've also been asked on several occasions to comment in the press in relation to the Hargreaves Lansdown and Mercedes claims.
Contact Karolina
Office: London