Personal Injury
Grace Bolaji
Trainee Solicitor
The ability to work in a profession where seeking justice for everyday clients remains the focus has and continues to be the most rewarding experience.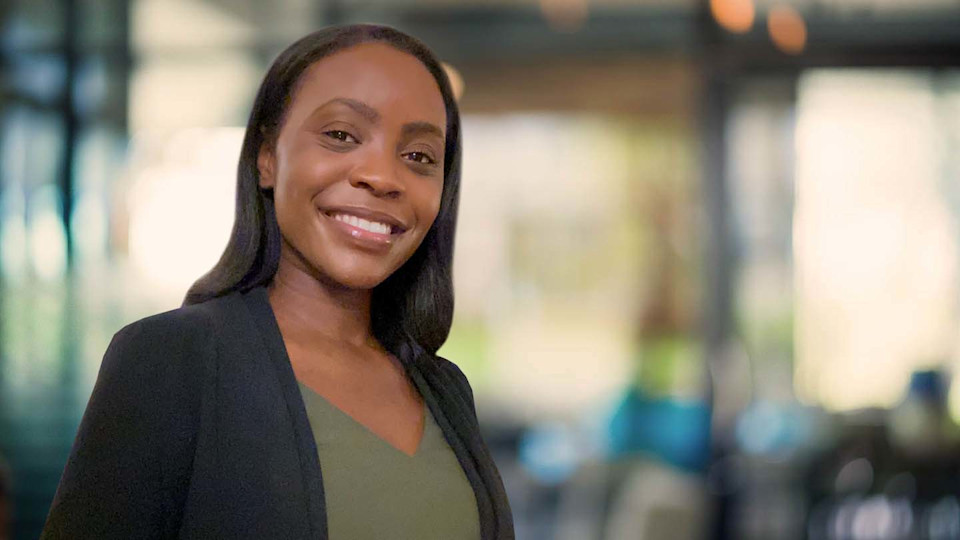 Get to know Grace
I graduated with a Bachelor of Science degree in Cardiac Physiology from St George's, University of London in 2017. After working as a qualified Cardiac Physiologist in the NHS and following the completion of my Master of Laws [Law Conversion] in 2018, I joined Slater and Gordon as a paralegal in the medical negligence department in London.
I have assisted clients with a wide range of complex and at times high profile claims including birth injuries, amputations, surgical errors and cancer misdiagnosis claims. I always go above and beyond for our clients, and ensure that all of their concerns or queries are answered effectively and in a timely fashion.
I secured a training contract with Slater and Gordon in 2019 and having recently completed the Legal Practice Course (LPC), I have commenced my training in the Serious Injury department in Cambridge. Aside from medical negligence and personal injury, I have various interests including employment, crime and family law and will begin training in these departments in the months to come.
Career highlights
My career highlights include working closely with solicitors on a number of high profile and extremely complex Medical Negligence cases. Throughout my career, I have been fortunate enough to work very closely with clients and often, act as their first point of contact. Working on a claim and seeing it through to a successful resolution for the client whether by settlement or through to Trial has been and will continue to be an ongoing career highlight.
Recognition
BPP Pro Vice Chancellor Award – 2020 - awarded to students who showcased an outstanding ambassadorial approach during their time studying at BPP.
The extra mile
I am a proud supporter of various charities including the Sickle Cell Society, Cancer Research and Macmillan and take part and assist in organising various fundraising events.
I am also a mentor to secondary school students who showcase an interest in law and provide them with tailored advice and feedback on CVs and applications.
I also participate in regular motivational careers talks which are geared towards Black and Asian minority ethnicities students in an effort to encourage and increase diversity in within the legal sector.
Contact Grace
Office: Cambridge