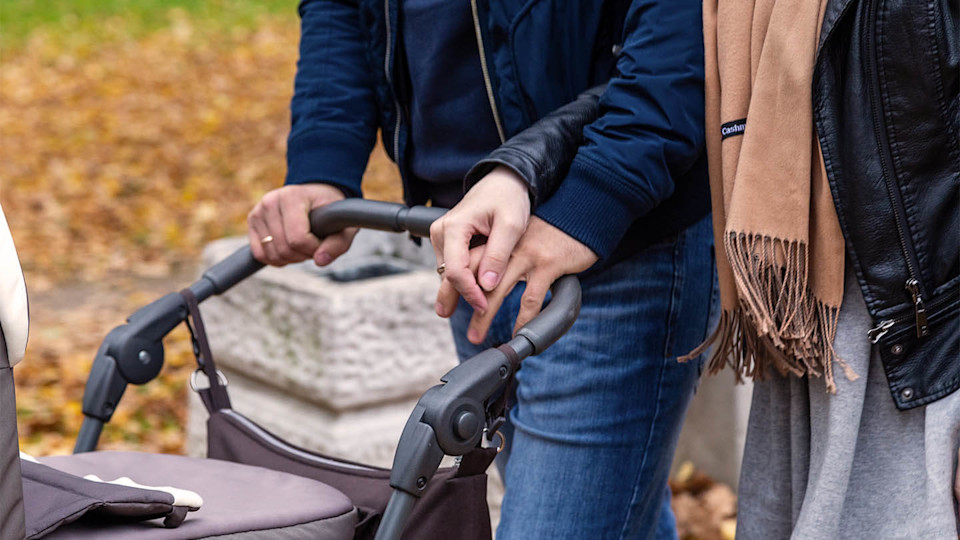 Family Law
Understanding the law around surrogacy
Surrogacy has become increasingly popular as a way for people otherwise unable to conceive a child to build their family but the law surrounding it can be very difficult to understand.
---
The current law in the UK can make the process of surrogacy incredibly difficult. Domestic surrogacy arrangements are unenforceable, which means those involved can change their minds until such time as a Parental Order, which transfers legal parenthood from the surrogate to the intended parents, is made by the court. This is often a concern raised about surrogacy, but the reality is that there have been very few cases where this has happened.
Domestic law also follows an altruistic model: surrogates are not meant to receive payments over what is needed to reimburse them for reasonable expenses. Many of those campaigning for surrogacy reform believe they should be permitted to receive payments that go beyond reasonable expenses.
There is a shortage of surrogates in the UK so many intended parents go overseas, where there are greater numbers of surrogates, and they can enter commercial arrangements offering greater certainty.
What are the laws surrounding surrogacy?
In March 2023, the Law Commission published their report, "Building Families through Surrogacy: A New Law".
The report and draft bill outline a new scheme offering more clarity, safeguards, and support for surrogates, intended parents, and those born through surrogacy.
The key recommendations are: -
The current law provides for the surrogate to be the legal mother from birth. The intended parents are required to apply to court for a Parental Order after the birth. If they succeed, they become legal parents and the surrogate's legal parenthood is extinguished.
This does not reflect the intensions of those involved in a surrogacy arrangement, as it means the surrogate is legally responsible for the child for several months whilst the process is completed, leading to uncertainty and stress.
A new administrative pathway is suggested for domestic surrogacy. This will ensure there is safeguarding before conception takes place including health checks, counselling, and legal advice. Eligibility criteria would also have to be met, such as the surrogate being over the age of 21 and the intended parents being live in the UK. It is recommended that if the criteria are met, and the arrangement is approved by a not-for-profit Regulated Surrogacy Organisation, then the intended parents will be legal parents from birth, without having to apply for a Parental Order.
The surrogate would still have complete autonomy during the pregnancy and birth. She would also have the right to withdraw consent until six weeks after the birth. If that happened, then the intended parents would need to apply for a Parental Order.
It is recommended that there should be clearer rules about the payments surrogates can receive. Whilst they should not benefit from the arrangement, they should also not be left financially worse off because of it. It is recommended that intended parents should be allowed to reimburse surrogates for specific costs arising from the pregnancy, and the surrogate should be able to recover those costs from the intended parents.
It is suggested that there should be a surrogacy register so that people born through surrogacy can find out about their gestational and genetic origins.
The proposals are positive and if the draft bill is implemented, it will significantly improve outcomes for everyone involved in domestic surrogacy, providing long overdue clarification and greater certainty to the process. However, the risk in the current political climate is that the bill will not be given the attention it deserves.
Anyone planning to enter a surrogacy arrangement should seek specialist independent legal advice before conception takes place to ensure they are aware of the legal position and everyone's rights, responsibilities, and expectations.
How can we help?
The team at Slater and Gordon now offer legal services to Police Federation members catered to modern families, offering advice to same-sex and opposite-sex couples, married and unmarried on adoption (including international adoption), surrogacy, fertility treatment and donor conception.
To support the new service offering, Slater and Gordon has appointed Principal Lawyer, Hannah Saxe, who has over 17 years of experience in all areas of private family law. If you would like to discuss surrogacy or any other family law matter, please contact Hannah by email hannah.saxe@slatergordon.uk or call 0330 995 5859