Dispute resolution
Top ten reasons why neighbours argue
Our dispute resolution lawyers often assist those who are having disputes with their neighbours. Read our article on the top ten reasons people argue with their neighbours.
27 July 2016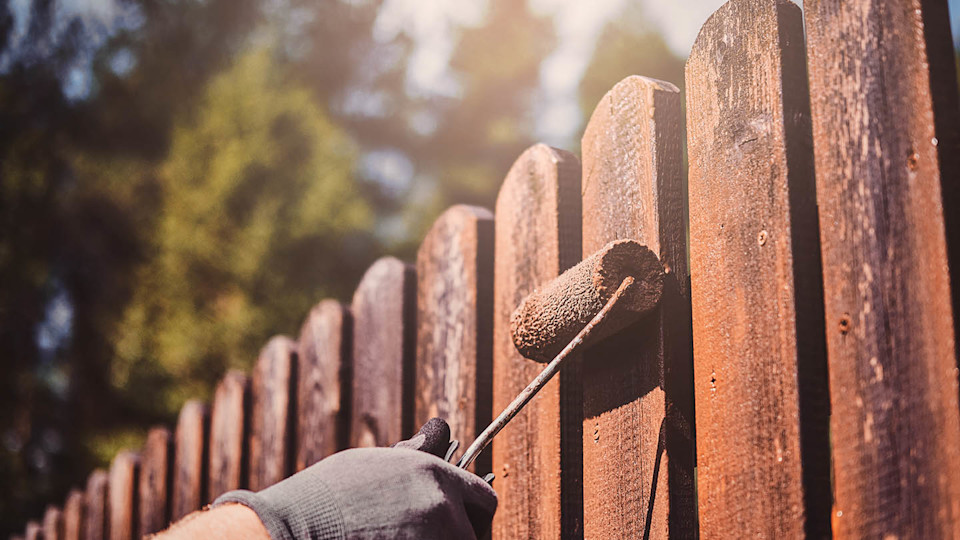 Nuisance neighbours can cause misery for anyone living nearby. At Slater and Gordon we have seen a rise in the number of clients looking for help in resolving disputes with their neighbours.
To discover just how widespread conflict with neighbours is and find out what the common causes are, we commissioned research. As a part of that project we're also examining how the law can be used to resolve disputes or even prevent conflict in the first place.
Why it is that so many Brits end up in a dispute with their neighbour? Join us as we count down the top ten reasons why Brits argue with their neighbours.
10. Putting in a new driveway
You would be annoyed if someone blocked you in and might even find it frustrating if your neighbour parks on the road when they have a driveway or garage space, but the tenth top reason for arguing with your neighbours is putting in a new driveway.
Work on a new driveway could create dust, a temporary eyesore whilst construction is underway in addition to extra noise and traffic from builders and suppliers.
You might be peeved if they are paving over a nice garden just to add value to their property, but try to remember this could ease potential parking problems on your street.
9. Painting the outside of a home
Painting the outside of your home can be a controversial thing to do, especially if you plan on going with a different colour or style to the rest of you neighbourhood.
Usually, homeowners can paint their houses in any colour they choose but some properties are subject to rules and regulations which prevent you from changing the external appearance.
If you are thinking about painting your house you should check your title deeds to make sure that it does not lie within a conservation area and keep an open dialogue with your neighbours.
8. A change your neighbour is making will lower the value of your property
You would naturally feel hard done by if your neighbour makes changes to their home which then impacts the value of your property negatively.
We have found that 81 per cent of people are not fully aware of their legal rights to object to such changes.
If your neighbour is making major changes to their home it might be necessary for you to contact your local authority and in some cases take legal advice from a residential property lawyer.
7. Plans to build a structure in the garden
Number seven is arguments with neighbours over their plans to build a garden structure.
Almost 20 per cent of homeowners in the UK would expect their neighbour to consult with them over a new garden structure like a shed, play house or tree house.
Again, you should check your title deeds as there may be something in there that stops you putting structures in your garden.
To avoid turning what could be considered a minor change in your property into an argument you might find that it helps to talk through any plans you have for building garden structures with your neighbours.
6. Noisy or messy builders
In at number six, is builders who create a din and a mess.
Noise from building works in the daytime can disrupt the sleeping pattern of night-time or shift workers such as taxi drivers, nurses and security workers and make it harder for mothers with new-born babies.
The potential noise and mess that getting a builder in could bring is reason enough to concern 40 per cent of homeowners.
5. Access rights to the property
The issue of being able to access your property is of the utmost concern for UK homeowners.
Nobody wants to come home from work and find that they are blocked off from their drive. That is why 43 per cent of us would want to discuss access rights to their property.
Access rights to a property is a type of dispute where it is best to speak with your neighbours in order to rectify the problem so it is recommended that you keep talking to the people next door.
4. An extension or change that would block out light
Having an obstruction built in the path of natural light shining into your home is an overwhelming concern for many homeowners.
According to our research, two-thirds of people cite their number one concern with their neighbours as an extension that could block out their light.
Issues over rights to light are very complex and should always be discussed with a lawyer.
3. Chopping down trees or shrubs
The first into the 'top three most common issues neighbours argue about' is cutting down trees and hedges. This has seen as many as 30 per cent of us get hot under the collar with frustrations arising from a range of problems with our hedgerows.
It could be that an overhanging tree is extending into your garden invading your space, or that by cutting down trees and shrubs you are inadvertently removing a layer of privacy enjoyed by your neighbours. Meanwhile some neighbours might take offence at those who fail to trim their hedgerow, leaving the street looking unkempt.
Cutting down a tree in most cases is a minor issue and so it is best to resolve the problem informally by talking to your next door neighbour whenever possible.
2. Boundary dispute
A third of property owners have argued over a boundary dispute.
Boundary disputes are another example where you may find it necessary to take legal advice.
Like the number one issue which neighbours argue over, boundary disputes can get very heated which is why it sometimes becomes necessary to get a conveyancing solicitor to help resolve the issue for you.
1. Repair or removal of a fence
Number one on our list counting down the top reasons for arguing with your neighbours is fences.
Unlike boundary disputes, fences should really be a minor issue which you can resolve informally. Our advice is to consult with your neighbour if you have this issue.
When fences are left unfixed it can create friction between people who live next to each other - 37 per cent of homeowners have argued about removing or repairing fences making it the most common issue that neighbours argue over.
Our dispute resolution lawyers
If you've have been affected by one of the issues in this article and are in need legal advice you can call the dispute resolution lawyers at Slater and Gordon on freephone 0330 107 5042 or contact us online.
All the above information was correct at the time of publication.