Personal Injury - Public Inquiry
Should there be a Covid-19 public inquiry?
Following the first UK lockdown because of Covid-19, many people are now looking back and wondering if there should be a public inquiry into the way the Government handled the pandemic. If it was handled better, their loved ones may need not have lost their lives.
07 May 2021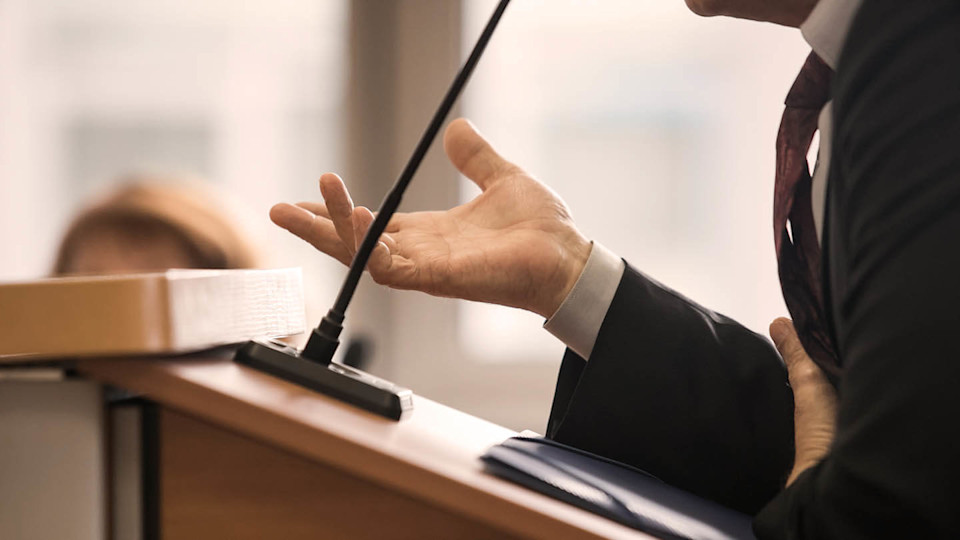 What is a public inquiry?
A public inquiry is an official review set up by the Government under the Inquiries Act 2005 on behalf of the public to investigate an event, accident or major disaster which has caused a significant loss of life. The purpose is to find out exactly what happened, why it happened, who is responsible and what must be done to prevent it from happening again in the future.
Why are the public calling for a public inquiry into Covid-19?
Many families of those who have lost loved ones, together with trade unions and charities, have been campaigning for a public inquiry into the Government's handling of the Covid-19 pandemic to minimise further loss of life and prevent this from happening again. As well as requesting an investigation into how the UK controlled the movement of people through its borders and the timings and strategy of the many lockdowns that were implemented, there are a number of other areas in which the public require consideration as part of a public inquiry.
Care homes
The public believe specific consideration should be given into the handling of Covid-19 within the care home setting, given the thousands of care home residents and staff who sadly died from Covid-19. They wish for the public inquiry to examine:
During the first and second wave of the pandemic, a decision was made by discharge Covid positive patients from hospital into care homes
Care home staff were treated as secondary to nurses and not provided adequate PPE, despite the policy to send those Covid positive patients into care homes
The deteriorating health conditions, including mental health conditions, of residents and families due to the visitor policies in place
The inappropriate use of DNRs (do not resuscitate orders) which were assigned to patients on the transfer of Covid positive patients from hospitals to care homes
The secondary victims of residents who were not treated or diagnosed for other conditions and the abuse and neglect suffered as safety monitoring was bypassed.
Care Campaign for the Vulnerable (CCFTV) are campaigning for a public inquiry into the failings within the care home setting.
Director of CCFTV, Jayne Connery says: "It is absolutely essential that a public inquiry provides answers for many grieving families who believe their loved ones living in care homes were sacrificed in the aim of 'not overwhelming' the NHS. That view was compounded further, when all relatives were excluded from care home visiting under lockdown rules. Despite their despair and anxiety about a possible decline in standards of care - given care home staff were under severe pressure and often isolating - the Government and the Regulator failed to intervene. No insistence that providers adopt safety monitoring systems to ensure third party audit, no appointment of family members as primary carers and in many cases not even a window visit facilitated to bring some comfort to the vulnerable older person.
Unless a public enquiry is progressed, the electorate will know that little or no value is attached to older vulnerable people and that in subsequent periods of severe societal challenge such as a pandemic, older people are simply expendable. Many residents died prematurely and needlessly because not even some basic safeguards were afforded them."
Hourglass is another charity campaigning for a public inquiry, due to the abuse and neglect suffered as a result of the safety monitoring being bypassed.
BAME communities
There has been a significant effect on black and minority ethnic communities and a disproportionate amount of deaths. An official report, commissioned by Public Health England, published on 2 June 2020 confirmed these findings and found that those within BAME communities faced an increased risk of death as a result of Covid-19 but was criticised as it neither explained the reason for this nor made any recommendations for change.
There are calls for a public inquiry to investigate how the Government reacted at the rapid rate the virus spreading throughout BAME communities and what the Government could have done differently to better protect them.
Why are Slater and Gordon backing a public inquiry?
Slater and Gordon are committed to supporting those affected by the Covid-19 pandemic in their plight for answers and have recently partnered with Care Campaign For The Vulnerable (CCFTV) and Hourglass in their efforts to campaign for a public inquiry. Principal lawyer, and one of our senior public inquiry solicitor, Kim Harrison, said: "Covid-19 has had a devastating impact on both individuals and our society as a whole. While we mourn all of those who have died, we have a responsibility as a society to reflect on what has gone wrong and to analyse and forward plan to prevent such a tragedy occurring again."
For more information about public inquiries, click here.