Criminal defence
Clarifying UK electric scooter law
There is great uncertainty around electric scooter law, we clarify the rules and regulations of E scooters in the UK and how this could change in the near future.
25 February 2021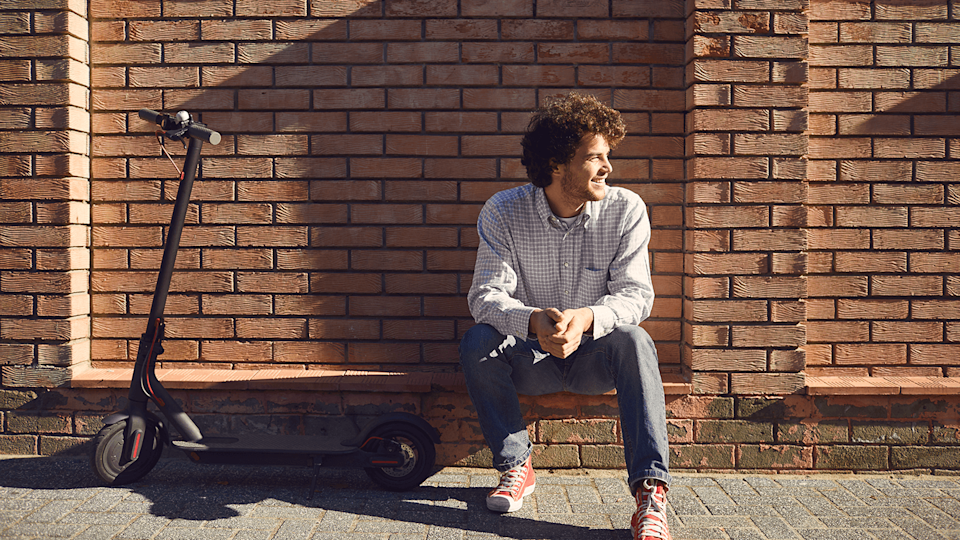 What is an E scooter and their terms of ownership?
Electric scooters have grown in popularity in recent years, particularly across Europe, for their ease of use, portability and environmentally friendly qualities. Although UK consumption of e-scooters continues to grow, the law regarding electric scooters can be largely misunderstood.
E-scooters are commonly used around Europe as part of a scooter-sharing scheme, where those wanting to ride can hire the e-scooter for their chosen time period, similar to city centre bicycle rental schemes. Though, due to their current popularity, people in the UK are choosing to purchase privately-owned e-scooters which are illegal to use on public property including roads, pavements and cycle lanes. This fact often comes as a surprise, putting many at risk of breaking the law.
How is electric scooter law in the UK defined?
Many questions circulate around electric scooters and the law, from terms around using an electric scooter off road and whether you can ride an electric scooter on the pavement.
A personally owned E scooter in the UK can be legally ridden only on private land with landowner permission. Due to E scooters being classified as "powered transporters", they're covered by the same legislation as motor vehicles and therefore would need to meet the same standards under the Road Traffic Act 1988 to be legalised in public such as being insured, registered with the DVLA and taxed.
To use an E scooter on private land, you don't need to have a valid license or insurance as they're not legal for use on public roads. Put simply, if you buy an electric scooter, you cannot use it anywhere other than your own property. Although, this may be subject to change.
How could rental trials in the UK change E scooter laws?
Having considered the benefits of E scooter use, the Department for Transport (DfT) have been working with local authorities to launch shared-scooter trials in the hope to change E scooter rules. The proposed changes to electric scooter road rules are part of a Future Transport initiative, with the government permitting rental trials which commenced in July 2020.
Rental scooters from select companies were trialled in dedicated locations, with conditions including a strict ban for use on pavements, an electric scooter speed limit of 15.5mph and riders required to be at least 16-years-old and having a full license.
Transport minister, Rachel Maclean, said: "E-scooters may offer the potential for convenient, clean and cost-effective travel that may also help ease the burden on the transport network, provide another green alternative to get around and allow for social distancing."
If the trial of sharing-service is determined as successful, we could see road legal electric scooters implemented across the UK, much like legislation present in other European countries. It's important to note that the change in law may only be subject to rental e-scooters though the Department for Transport is proposing that both privately owned and rental e-scooters are legalised for use on public roads.
What are the consequences around misuse of an E scooter in the UK?
Though electric scooter rules are subject to change, as it stands if you're caught using a privately-owned electric scooter on public land, you're liable to receive a £300 fine, 6 points on your license and the possibility of having your scooter confiscated.
When using a rental E scooter as part of the trials, The Met Police have also said that fines and penalty points will be distributed for actions reflecting the laws around driving a motor vehicle such as jumping a red light, riding on the pavement, using a mobile phone or surpassing the E scooter speed limit.
A woman was also recently caught drink-driving an electric scooter, having been the first to face punishment of this type of misuse in the UK being banned from driving for 2 years and given a community order.
If you're facing a criminal charge, Slater and Gordon's expert defence solicitors are here to help. With specialist knowledge in a wide range of criminal cases, we can provide you with unrivalled legal advice to ensure the best outcome. Contact us today on 0330 041 5869 or contact us online and we'll call you.