Cancer claims
Cervical cancer claims
Mistakes made when treating or diagnosing cervical cancer can be devastating. If you've suffered as a result of medical negligence, Slater and Gordon's specialist legal experts can help get the compensation you deserve.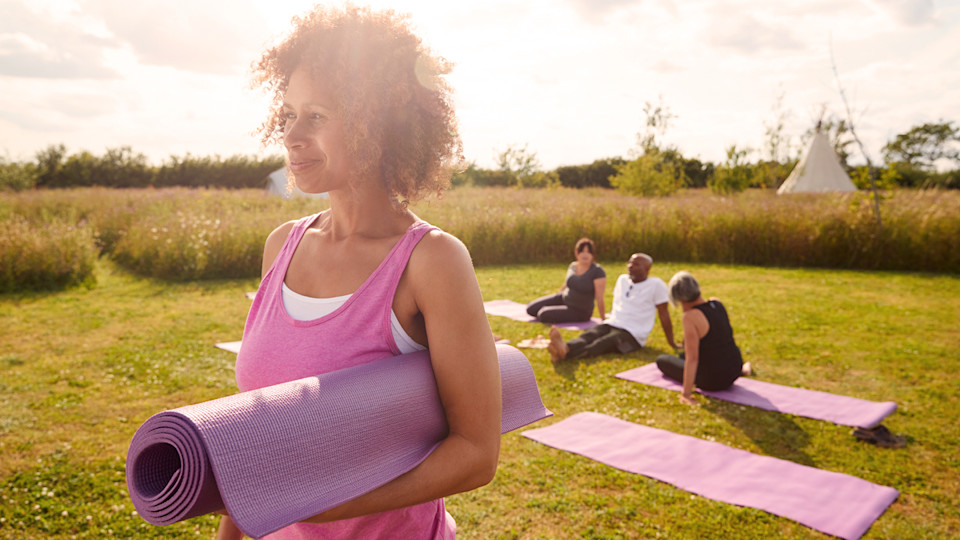 Cancer claim experts
Slater and Gordon's medical negligence experts are ready to help you with your cancer claim. Contact us online today or call us on freephone 0330 041 5869 to speak to one of our friendly advisers.
When does cervical cancer become a medical negligence claim?
Although the majority patients suffering from cervical cancer receive a high standard of care, mistakes and delays can happen. Any mistakes or delays when it comes to diagnosing cervical or ovarian cancer can be life-threatening and have serious consequences for the patient. If these mistakes do happen, you may be entitled to cervical cancer compensation.
What are the symptoms of cervical or ovarian cancer?
Symptoms of cervical cancer include:
A heavy flow
Pain or bleeding during sex
Unusual vaginal discharge or
Changes in your cycle
There are often other reasons why each of these symptoms may occur, but given the seriousness of cervical cancer, mistakes or delays in diagnosis could be life-threatening.
What are the most common causes of delays?
The most common mistakes that cause delays in diagnosing cervical cancer are:
Failure to recognise the symptoms of cervical cancer
Failure to carry out adequate examinations or tests
Failure to advise a patient to return if their symptoms persist or worsen
Mistakes by medical professionals who interpret smear tests
Mistakes by medical professionals who interpret other test results
If you believe negligent delays caused your cancer to get worse, please contact one of our experts for advice on making a No Win No Fee compensation claim.
Other than delays, what other mistakes can result in medical negligence claims for cervical cancer?
There are unfortunately times when mistakes can be made during treatment or surgery. The most common mistakes include:
Mistake during hysterectomy
Mistake during radiation, failure to preserve the eggs
Mistake during chemotherapy
If you're not sure whether you're suffering is as a result of medical negligence, please contact one of our experts and we'll advise you on whether or not you have a cervical cancer claim for compensation
The majority of our cases are funded by conditional fee agreements, most commonly known as No Win No Fee agreements. This means if you lose your case, you will not have to pay any legal costs and therefore, there's no financial risk to you.
Make a cervical cancer claim
Our team of cervical cancer solicitors are one of the best in the country and are highly ranked in independent legal guides, Chambers and Partners and Legal 500.
The team are highly experienced in dealing with negligent cancer claims and can provide you with the best possible service, not only ensuring that you get the best outcome to your case, but can ensure you get the treatment and additional support you need to assist with your recovery.
Visit our medical negligence FAQ or our medical negligence claims guide for further information on how to make a claim.
Contact us for a free consultation to help you understand whether or not you have a cervical cancer claim or call 0330 041 5869.
Meet the medical negligence experts
Meet our specialist medical negligence team, many of which are considered 'Leaders in their field' with a significant amount of expertise.
---
I cannot recommend Slater and Gordon enough, throughout the entire period of the case, all the staff have been both very professional, and supportive.

Mr Q (medical negligence client)
Kept informed regularly as to how my claim was going, prompt replies to any questions I had, excellent customer service at all times. Excellent service from all staff that have been involved in my claim.

Ms S (medical negligence client)
I just wanted to say thank you so much for everything Slater and Gordon have done to fight this case for us. I appreciate it has involved a lot of people. Please can you also thank the expert witnesses who have provided their expertise and help.

Mr and Mrs H (medical negligence client)