Back to Meet our Driving Offence Solicitors
Paul Reddy
Practice Group Leader, Defending Road Traffic Offences
Experience Profile
Paul is a specialist Driving Offence Solicitor and head up Slater and Gordon's Road Traffic Defence team.
Paul's expertise lies in the defence of road traffic offences such as drink driving, speeding, totting up. He represents clients all the way from the police station to the Crown Court if needed.
Paul has successfully represented a number of high-profile clients including:
Footballers Jermain Defoe and John Terry
Singer Ian Brown
Comedian Jimmy Carr
Actress Davinia Taylor and 
Businessman and former tennis professional David Lloyd.
Paul joined Olliers solicitors in 2004 and qualified as a solicitor in 2007. Whilst at Olliers he was involved in the creation of a road traffic law department. In 2008 he moved to Freeman & Co Solicitors where he mainly undertook Road Traffic Defence work but also did privately funded criminal law and regulatory work. Paul has also been quoted in The Sun.
Since joining Slater and Gordon in 2012, Paul has had many successful cases including:
Successfully had a client's charges of failing to provide an evidential blood specimen dropped due to a technical failing in the police station procedure.
Successfully represented a client in an appeal against convictions of driving without due care and attention and failing to stop for police due to the circumstances of the situation.
Successfully lowered the penalty for a client charged with two separate speeding offences on the same day due to technical errors in the police evidence.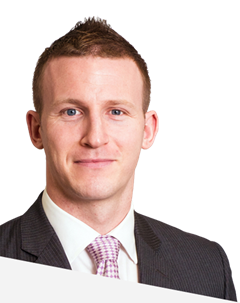 93% of our driving defence cases end with a positive result for our clients!