Civil law
Professional negligence
When you pay a professional, such as a solicitor, to do something, you've the right to expect that they'll behave competently. Where this doesn't happen, and you suffer a loss as a result, you may be entitled to make a claim against them for professional negligence. This short guide explains what professional negligence is, and whether or not you may be able to make a claim for any losses you've suffered as a result of professional negligence.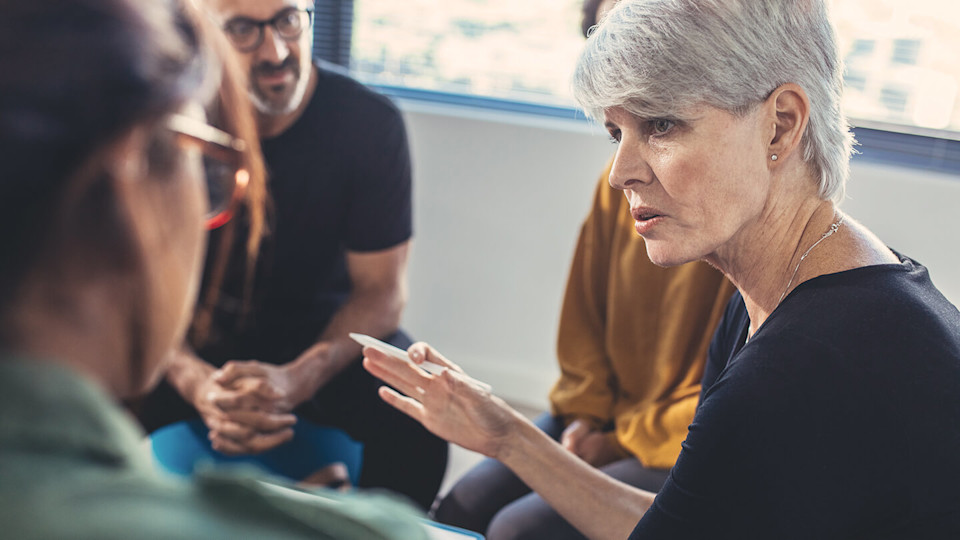 All you need to know about professional negligence claims
Slater and Gordon's experienced solicitors are here to advise you on all aspects of professional negligence. Call us on 0161 830 9632 or contact us and we'll call you.
What is a professional negligence dispute?
To put it in strictly technical terms, professional negligence is a 'common law tort', which describes a wrongful act that unfairly causes another person to suffer loss or harm.
Professional negligence covers a wide range of areas where you may have been given poor advice that doesn't work or isn't correct, including:
Incorrectly drafted wills
Wrongly managed trusts or estates
Incorrect financial advice
A professional who's advised you on matters outside their area of expertise
An engineer or architect provides you with flawed designs, or fails to spot a design flaw
A crucial deadline missed by a solicitor
A surveyor fails to see a defect when undertaking a pre-purchase survey
Most people need to hire a professional at some point but the last thing you expect is for them to be negligent. Unfortunately, some professionals do make mistakes, miss deadlines and misadvise. We're experts in professional negligence claims against:
Accountants
Architects
Barristers
Engineers
Financial advisers
Insurance brokers
Solicitors
Surveyors
Valuers
If professional negligence can be proven, you may be entitled to receive compensation. To find out more, call 0161 830 9632 or contact us now and we'll call you.
Can I make a professional negligence claim?
You may be able to make a claim for professional negligence if we can demonstrate all three of these things on your behalf:
   You were owed a duty of care
   That duty of care was breached
   You have suffered loss as a result
To speak to an expert dispute resolution solicitor about making a professional negligence claim, call 0161 830 9632 or contact us now and we'll call you.
Is there a time limit for a professional negligence claim?
Yes, in most cases a professional negligence claim must be brought within six years from the date of the event that gave rise to the negligence. This timeframe can be extended if the negligence only becomes apparent at a much later date and is commonly known as your 'date of knowledge'.
It's also worth noting that we'll never proceed straight to making a professional negligence claim. Instead, we follow what's known as a 'pre-action protocol' that allows us to seek compensation for you through alternative dispute resolution. In many cases, the matter can be settled through this form of dispute resolution; but bear in mind that if this course fails, the case may well end up going to trial, when you may be expected to give evidence in court.
In the first instance, it's well worth speaking to one of our experienced professional negligence solicitors, who'll be happy to discuss the merits of your case with you.
Call us today on 0161 830 9632 or contact us and we'll call you.
I have completed the online client satisfaction survey, with of course, first class ratings! You have resolved a complex issue with an uncomplicated and informative technique. I am most grateful, thank you.

Martin, Pembrokeshire (dispute resolution case) 
My wife and I have been very happy with the progress since your involvement in our case and we wish to thank you for bringing it to a satisfactory conclusion.

Mr Lewis, Flintshire (dispute resolution case)
Service so far has been exceptional.The phone was answered promptly and the claims process was explained in depth.Assistance was given via telephone to complete the necessary forms. Emails are answered promptly.

Steve C. (Trustpilot review)
Excellent Service! I was amazed at how professional and efficient this company dealt with our situation to our total satisfaction. Would highly recommend and definite 5 STARS!

Brian H. (Trustpilot review)
There has been no nonsense, the claim has been dealt with in a professional manner & at a good pace. The staff are friendly & speak clearly, they explained what is taking place there & then as well as what will take place next, reassuring you every step of the way, Slater & Gordon was recommended to me & would recommend them to anyone who was interested

Kevin (Trustpilot review)