Civil law
Financial services mis-selling
The value of your investment may go down as well as up, and there may not be any guarantee that you get your money back. We all know that, because it says so in the risk warning on a wealth of adverts, leaflets and websites. Having said that, some financial products and investment schemes are still mis-sold, in a multitude of ways and for a variety of reasons. The Financial Conduct Authority (FCA) has strict rules to prevent mis-selling; but it still happens and can leave your savings and investments in ruins when it does.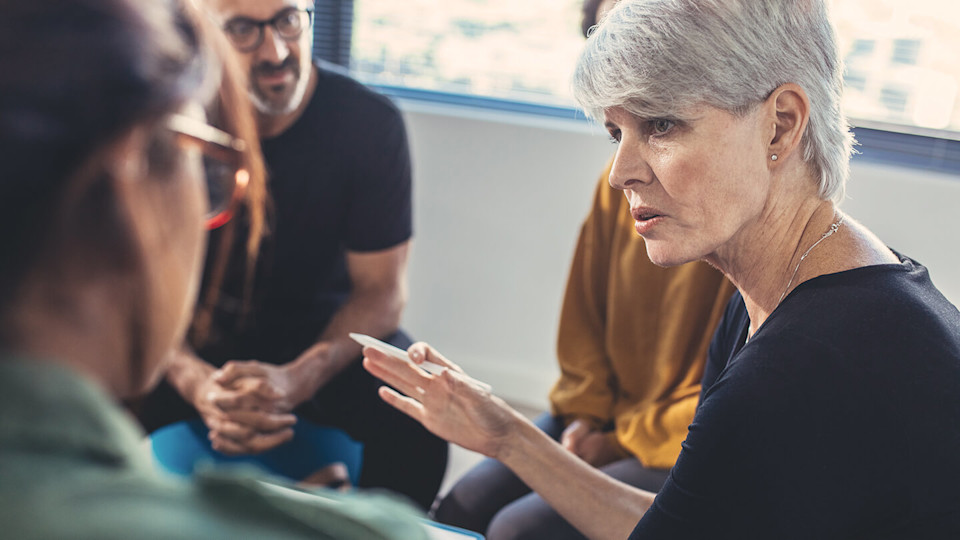 All you need to know about dispute resolution
Slater and Gordon's experienced solicitors are here to advise you on all aspects of dispute resolution. Call us on 0161 830 9632 or contact us and we'll call you.
Can you help when I've been mis-sold an investment?
Investments are risky by their very nature, with very few offering significant returns without an equal element of risk.
Even so, the Financial Conduct Authority (FCA) has strict regulations that govern the conduct of every financial advisor and investment broker.
These regulations are designed to ensure that financial products, services and investments are only sold when they're appropriate to a client's level of financial understanding and appetite for risk.
The regulations are also designed to ensure that only qualified individuals provide financial advice and that the advice they give is both impartial and in the best interests of the investor, rather than the advisor.
Unfortunately, stories of mis-selling and outright fraud are rife in the industry. When this happens, the financial consequences can be devastating for individuals, families and small businesses that are caught out.
This is especially true when poor advice has resulted in the transfer of a person's funds into risky investments that dramatically underperform or are so high risk that they ultimately fail completely.
If you've been the victim of financial service or investment mis-selling, you should speak to one of our expert dispute resolution and litigation experts as soon as possible. We act for many individuals in cases like these, and can also help you to seek the benefits of a Group Action where a number of other investors have been caught out by the same advisors.
Call 0161 830 9632 to find out more or contact us online and we'll be happy to call you.
How much does it cost to claim financial mis-selling compensation?
We're acutely aware that if you've just suffered a significant financial loss due to mis-selling, you won't wish to commit large sums to a legal battle.
Fortunately, while we're highly experienced when it comes to recovering losses via traditional litigation, we'll always seek to manage these cases for a lower cost.
This can happen through dispute resolution, direct negotiation, and regulator-approved redress schemes such as the Financial Ombudsman Service, the Pensions Ombudsman or, where the defendant is no longer trading, the Financial Services Compensation Scheme.
Even if none of these routes are available to you, we'll, where appropriate, seek to offer you a Conditional Fee Agreement (also known as No Win No Fee) to reduce your future financial risk as far as possible.
In certain cases we may also be able to access an 'after the event' insurance policy, which means that any risk of your being liable for the defendant's costs should your claim fail is insured against.
To find out more about our costs and approach to claiming compensation for financial product mis-selling, call 0161 830 9632 or contact us and we'll call you.
I have completed the online client satisfaction survey, with of course, first class ratings! You have resolved a complex issue with an uncomplicated and informative technique. I am most grateful, thank you.

Martin, Pembrokeshire (dispute resolution case) 
My wife and I have been very happy with the progress since your involvement in our case and we wish to thank you for bringing it to a satisfactory conclusion.

Mr Lewis, Flintshire (dispute resolution case)
Service so far has been exceptional.The phone was answered promptly and the claims process was explained in depth.Assistance was given via telephone to complete the necessary forms. Emails are answered promptly.

Steve C. (Trustpilot review)
Excellent Service! I was amazed at how professional and efficient this company dealt with our situation to our total satisfaction. Would highly recommend and definite 5 STARS!

Brian H. (Trustpilot review)
There has been no nonsense, the claim has been dealt with in a professional manner & at a good pace. The staff are friendly & speak clearly, they explained what is taking place there & then as well as what will take place next, reassuring you every step of the way, Slater & Gordon was recommended to me & would recommend them to anyone who was interested

Kevin (Trustpilot review)