Criminal law
Domestic abuse defence solicitors 
Domestic assault charges are amongst the most difficult to deal with and distressing for all parties involved. By their very nature, allegations of domestic abuse often follow events that happen when two people are alone, meaning that proving guilt or innocence often comes down to whose account of events is the most credible. If you're accused or charged on suspicion of domestic abuse you need expert legal representation right away.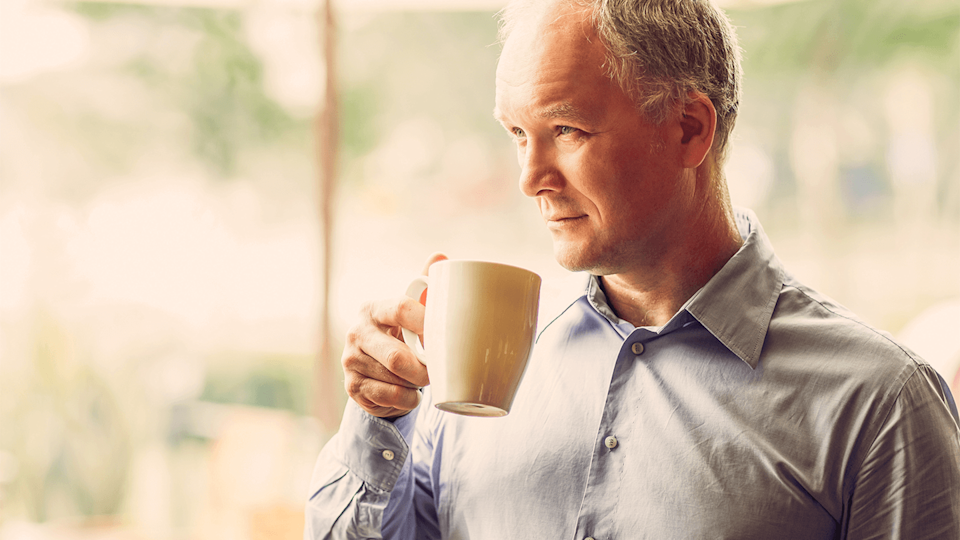 Domestic abuse charges 
Slater and Gordon's criminal defence solicitors have the experience you need if you've been charged with domestic abuse. Call us now on 0330 041 5869 or contact us and we'll call you.
Talk to a criminal defence solicitor today
Contact us
What is domestic abuse?
Domestic abuse is sometimes referred to as domestic violence but can also include allegations of harassment or controlling and coercive behaviour. This is increasingly common, particularly if it involves parties that are separated and in the process of divorcing. Controlling and coercive behaviour can be alleged where there is evidence of a pattern of coercive, controlling, threatening behaviour, abuse or violence between family members or intimate partners over the age of 16.
Domestic abuse may include the following behaviours:
Physical abuse
Emotional abuse
Sexual abuse
Intimidation
Threats
Financial abuse
What are the charges for a domestic abuse offence?
There's not a specific charge for domestic abuse offences and depending on the specific details of the alleged assault, a conviction could result in a sentence of imprisonment. If convicted the charges would be:
Actual Bodily Harm (ABH)
Grievous Bodily Harm (GBH)
Common assault
Harassment
Controlling and coercive behaviour
The alleged victim of the domestic abuse may also apply to the court for one of the following court orders:
Restraining Orders:

Can be made if your convicted or acquitted of the offence and breaching a Restraining Order can lead to imprisonment.

Occupation Orders:

The person accused of domestic abuse can be forced to leave the home they share with the alleged victim.

Non-Molestation Orders (NMO):

To prevent the person accused of domestic abuse from being violent or using threating behaviour towards the alleged victim. Breaching a NMO can result in up to five years in prison.
What are my rights if arrested for a domestic abuse offence?
If you're arrested on suspicion of a domestic abuse offence you'll probably be under a significant amount of stress.
The police officers making the arrest must explain at the time of the arrest why you're being arrested and the crime they believe you've committed. The police are able to keep you in custody for up to 24 hours while they investigate the alleged incident; this can be extended in specific circumstances. It's important that you understand your rights and don't say anything that could harm your defence. You shouldn't answer any police questions without a lawyer present. You're entitled to independent legal advice at any point while you're held in police custody.
Following your interview, the police will decide how they will proceed next, this may be:
Issue a police caution:

this means that you're free to leave and will not be fined.

Release you on bail pending further investigation:

you'll be released on bail with a date to return to the police station whilst the police investigation continues. There may also be conditions applied to your bail e.g. not to contact certain people or not to enter a specific address or area.

Release you under investigation:

you'll be released from custody whilst the investigation against you continues there are no conditions applied.
If you've been accused or arrested on suspicion of domestic abuse speak to one of our specialist domestic abuse defence solicitors straight away. Call us on 0330 041 5869 or contact us online and we'll call you.
Who can help with a charge alleging domestic violence?
An accusation of domestic abuse is extremely distressing for victims, defendants and their families. Lives can be ruined by heightened media interest in domestic abuse cases, even where the defendant is ultimately acquitted. A criminal conviction can be seriously detrimental in all aspects of a person's life, including employment and other opportunities. 
Our criminal defence team will work to ensure the best possible outcome in the circumstances, defending your innocence and reputation, or presenting a case in mitigation which presents a rounded perspective to the court.
In the absence of evidence to prove matters one way or another, the defence has to rely upon the credibility of the complainant as well as the character of the defendant. In matters such as this, you need a defence team that's not only highly experienced in defending domestic abuse cases, but also capable of the intense attention to detail on which a successful defence relies.
Our specialist defence solicitors have the experience and the drive to leave no stone unturned in defending you against false or unreliable allegations and ensuring the best possible outcome in difficult situations.
If you've been charged in connection with domestic violence or any other assault charge, call us right away on 0330 041 5869 or contact us online and we'll call you.
Hi Michael, I've no words to express my gratitude to you.... All your help, understanding and support on my brother's case.... I really don't know what could have been the outcome without you. It was my pleasure and luck to have you with us. I wish sincerely all the best on all aspects of life.... May God bless you much.

Client testimonial (for Michael Hardacre)
From start to finish Slater and Gordon solicitors dealt with my case in a fantastic fashion. My solicitor was outstanding. He was thorough and diligent in his work, his professional approach ensured that I was at ease with my situation. I felt that I was in safe hands. I couldn't recommend them highly enough.

S S (criminal defence case)
My solicitor was caring, professional, thorough in her approach and her attention details was what was needed on the day. I had a positive result that day and I am certain that without their help this would not have been possible.

Anonymous (criminal defence case)
I found my solicitor to be friendly, professional and courteous and furthermore always available either by phone or near instant email replies. My case looked cut and dry and I was expecting a lengthy ban and fine, but somehow the case was thrown out!

Mr Q, Essex (criminal defence case)