Criminal law
Crimes of dishonesty solicitors
Dishonesty charges can be brought for a variety of reasons, from theft to tax evasion and from bribery to benefits fraud. The consequences can be serious. If you've been charged with any offence involving dishonesty, protect your livelihood and liberty right away by speaking to an experienced defence solicitor.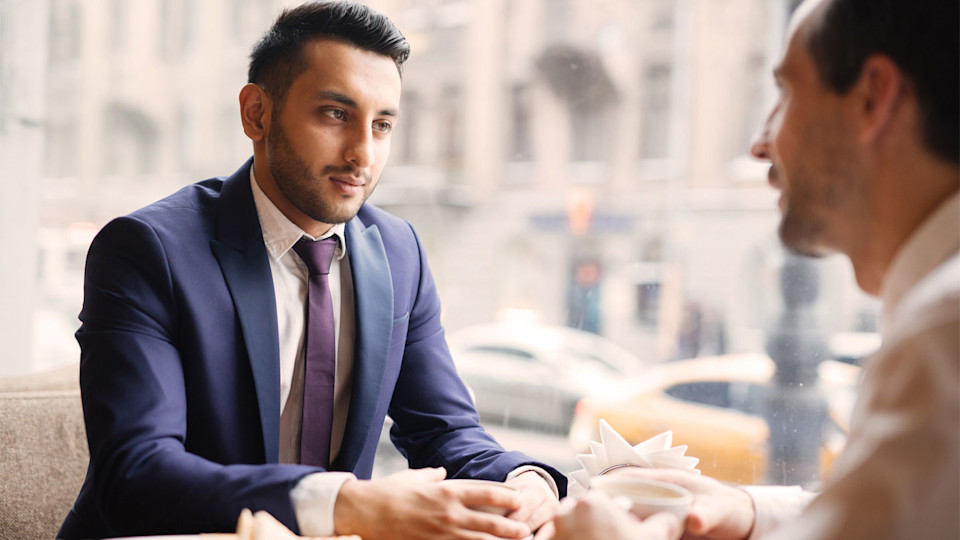 Dishonesty charges
Slater and Gordon's criminal defence solicitors have the experience you need if you've been charged with dishonesty. Call us now on 0330 041 5869 or contact us and we'll call you.
Talk to a criminal defence solicitor today
Contact us
Can you help if I've been charged with dishonesty?
A great variety of crimes fall under the catch-all term of 'dishonesty' offences. Yet the one thing they have in common is that the effects on your life and liberty can be very serious.
Most crimes involving dishonesty can result in a custodial sentence and even where that isn't the case, a conviction for dishonesty can seriously affect your reputation and career.
That's why you need the services of an experienced criminal lawyer from the moment you first realise that you're suspected of dishonesty, for any of these offences and more besides:
• Theft, including shoplifting
• Fraud
• Handling stolen goods
• Money laundering
• False accounting
• Tax or VAT evasion
• Embezzlement
• Benefits fraud
• Bribery or Corruption
• Online copyright infringement
The courts have a wide range of sentencing options for crimes of dishonesty, which run from community orders and fines all the way through to lengthy prison sentences.
Longer custodial sentences tend to be associated with the embezzlement of large sums, from numerous people and over a period of years; but it's important to remember that courts treat even 'white collar' crimes like this with the utmost seriousness.
If you've been charged with dishonesty, or believe that you may be, it's imperative to speak to an experienced criminal defence solicitor as quickly as possible and certainly before giving a formal statement to the Police.
Call us on 0330 041 5869 or contact us and we'll call you.
What is the best defence to a dishonesty charge?
If you've been arrested for an offence involving dishonesty, or have been made aware of proceedings by HMRC, for misreporting of VAT for example, honesty is usually the best policy.
If you're innocent of any crime, we'll help to defend you and clear your good name as quickly as possible. However, if it does turn out that you've a case to answer – whether you've made an honest mistake or have simply been caught taking something you shouldn't have – the sooner you hold your hand up to the mistake, the sooner we can seek to mitigate the offence and ask for more lenient charges or penalties to be considered.
It's also worth bearing in mind that we may be able to mitigate against any charges if we can prove that you were coerced into acting dishonestly by someone else, or had no knowledge that you were dealing with the proceeds of crime, for example.
Even where you avoid a custodial sentence following a guilty verdict, conviction of most dishonesty offences can have far-reaching effects on your life and career. Whatever dishonesty charge has been brought against you, taking expert legal advice right away is imperative.
Talk to one of Slater and Gordon's dishonesty defence solicitors today. Phone us on 0330 041 5869 or contact us and we'll call you.
From start to finish Slater and Gordon solicitors dealt with my case in a fantastic fashion. My solicitor was outstanding. He was thorough and diligent in his work, his professional approach ensured that I was at ease with my situation. I felt that I was in safe hands. I couldn't recommend them highly enough.

S S (criminal defence case)
My solicitor was caring, professional, thorough in her approach and her attention details was what was needed on the day. I had a positive result that day and I am certain that without their help this would not have been possible.

Anonymous (criminal defence case)
We have no hesitation in recommending your company to our friends and family. You have always been on hand to answer any queries and was able to explain every step of the process in a clear and concise way. It has been one of the most upsetting and stressful times over the last month or so, but has helped having you on our side.

G B (criminal defence case)
I was represented by Slater and Gordon in a drink driving case. They could not have been more helpful. My solicitor supported me with understanding and consideration; listening to my concerns and worries prior to the case, whilst supplying me with sensible and practical advice. I could not have managed this awful experience without the support I gained from Slater and Gordon.

Mrs A, South East (criminal defence case)
I found my solicitor to be friendly, professional and courteous and furthermore always available either by phone or near instant email replies. My case looked cut and dry and I was expecting a lengthy ban and fine, but somehow the case was thrown out!

Mr Q, Essex (criminal defence case)